World News
Brazilian teachers protest World Cup costs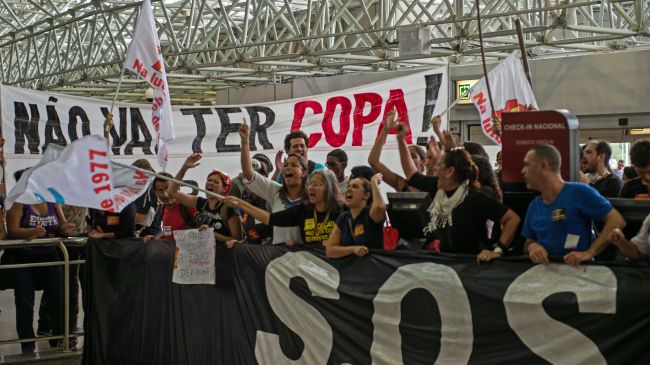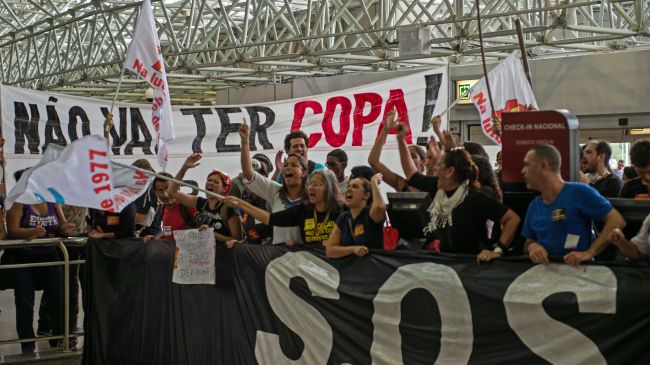 Brazilian teachers have staged a rally to protest the expenses of the 2014 FIFA World Cup just days ahead of the start of the football tournament in the South American country.
Teachers marched through the streets of the city of Rio de Janeiro on Tuesday to voice their anger at the billions of dollars being spent on the sports event.
The Brazilian teachers also demanded better salaries and more investment in the country's education and health sectors.
The demonstrators were carrying banners reading, "There won't be a (World) Cup," and were chanting slogans such as "We don't have health, we don't have transportation."
Brazil has seen near-daily protests over the multi-billion dollar costs of hosting the 2014 international soccer event, which will open on June 12 in Sao Paulo. Critics say the money being spent on the sports event should be invested in better health, education services, transportation, and housing for Brazilians.
Brazil is the biggest country with the largest economy in Latin America. However, the World Bank said that, in 2012, nearly 16 percent of Brazil's population of 200 million lived below the poverty line.