Latin America
Brazilians pledge to continue anti-government protests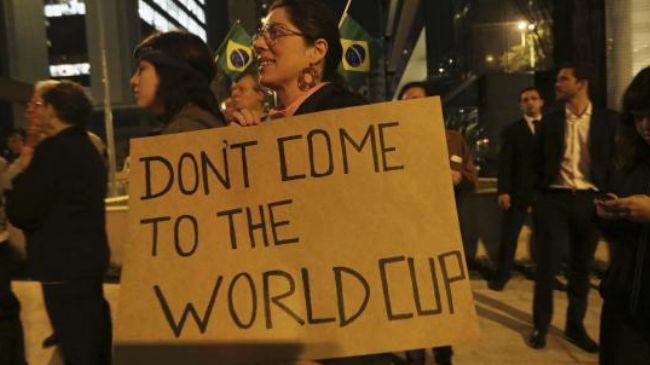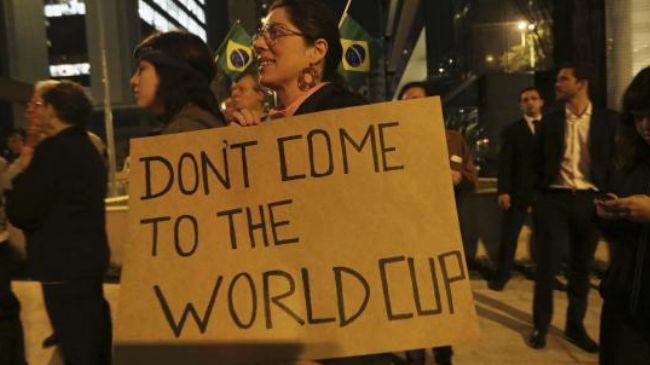 In Brazil, protest organizers have announced that they will continue with their anti-government demonstrations in the city of Sao Paulo.
The Sao Paulo Movement, MPL, made the announcement on Friday, also denying reports suggesting that the gatherings have been suspended in the country's largest city.
On Friday, Brazilian President Dilma Rousseff offered a series of reforms in order to bring to an end days of anti-government protests across the country.
She has promised to invest oil revenues in education and invite foreign doctors to areas lacking proper health system.
The demonstrations started on June 2, in protest against hikes in transport fares, however, they continued after the government reversed the increase in bus and subway fares.
Brazilian cities of Brasilia, Rio de Janeiro and Sao Paulo have witnessed heavy clashes between police and the protesters. At least one person has been killed.
Protesters have now broadened their demands asking the government to address such issues as high taxes, inflation, corruption, and poor public services.
On June 20, some 300,000 people protested in the city of Rio de Janeiro, while in Sao Paolo more than 100,000 demonstrators took to the streets.
The protesters are also angry at more than USD 26 billion of public money that will be spent on the two major sporting events, the 2014 World Cup and 2016 Olympics, slated to be held in Latin America's largest country.