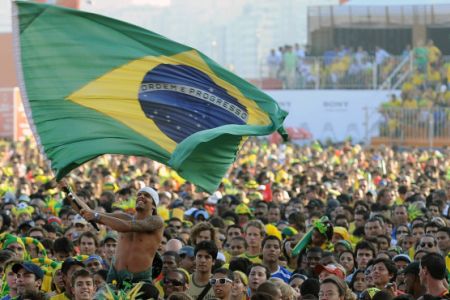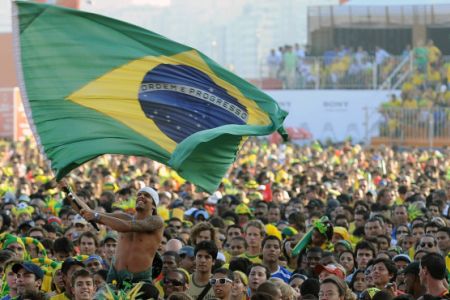 Voting is underway in Brazil's presidential and general elections with candidates from President Luiz Inacio Lula da Silva's Workers Party expected to win in most constituencies.
Opinion polls suggest that the Workers Party's presidential candidate, Dilma Rousseff, is leading the other hopefuls, a Press TV correspondent reported on Sunday.
Lula's high approval ratings are widely attributed to his significant economic achievements.
During his two terms in office, Lula created 14 million job opportunities, lifted nearly 21 million people out of poverty and reduced inflation by over 300 percent.
Rousseff is expected to capitalize on Lula's achievements and keep the Workers Party in power. However, latest polls suggest that her attempt to win an absolute majority to avoid a run-off vote, scheduled for 31 October, is likely to fail.
Marina Silva, the Green Party's candidate, and Jose Serra, representing the right wing coalition, both claim that they have enough support to secure a place in the second round.
An estimated 135 million voters are expected to cast their ballot in Sunday's polls to elect a president, mayors, governors as well as members of state and federal houses of congress.