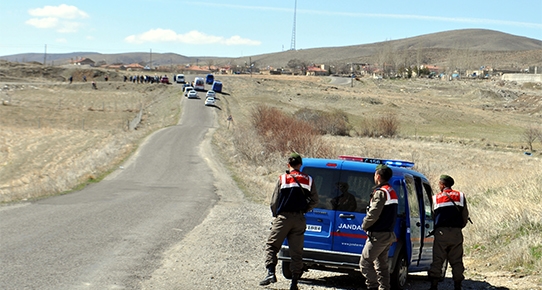 Golobal powers are looking for an extensive war ways against Syria after many strategic victories with the help of Hezbollah recently.
Syria kept his calmness after the inducement by Zionist Israeli Regime attack Yesterday and one Syrian soldier was killed, 7 other wounded by that attack but Syria prevented an open war in the region by keeping his calmness.
And today, the external powers and their hands in Turkey Land do not want the peace among Turkish People. Through the hands of Syrian Free Army or Al- Nusra front there has been an attack towards the Turkish security forces. 2 soldiers, 1 police and 1 civilian were killed in the attack. The most striking point is that the Turkish Interior Minister made a statement saying:"We have suspicion that the barbaric attack is done by elements linking to Syrian Regime." while there has been no any detailed investigation about the attack. Is this another excuse to enter Syrian soil? This is really a very dirty game! May Allah protect our countyr, our people and Syria from this very dirty game.
Another statement that strenghten our news came from PM Deputy Beşir Atalay:
"There are Syrian tracks in attack." adding to his statement: "According to the informations in my hands, there is a Syria note in attack, they try to darken the election atmosphere."