Europe
Bribery scandal obscures British PM's India visit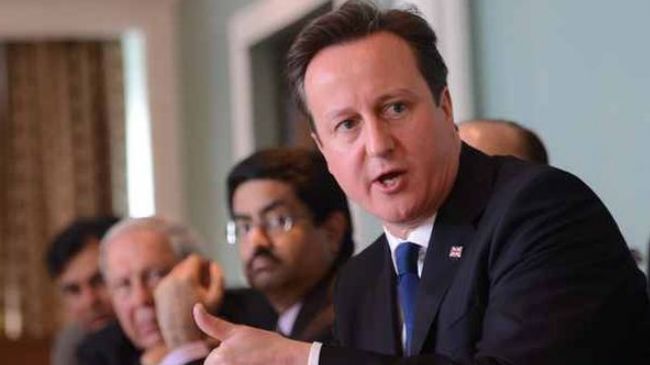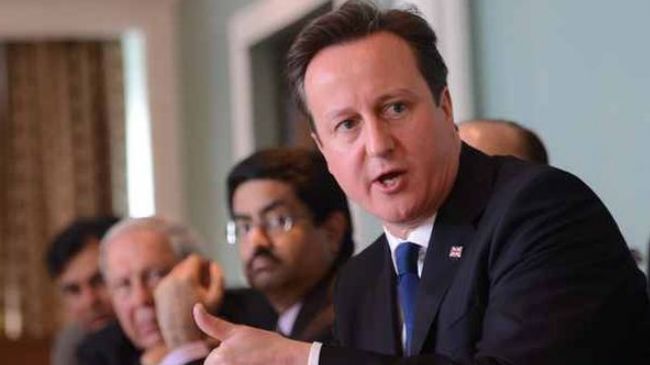 A corruption scandal has overshadowed British Prime Minister David Cameron's second visit to India, where he was optimistic of clinching lucrative business agreements to ramp up his country's fledgling economy.
Cameron's trip, who arrived in India on Monday, comes amid a developing controversy over New Delhi's purchasing in 2010 of 12 helicopters from Anglo-Italian firm AgustaWestland in a $748 million deal. The helicopters are being manufactured in southwest Britain.
However, India has announced a decision to cancel the deal following a probe in Italy suggested kickbacks were paid via middlemen to secure the contract. India has also launched its own police investigation into the bribery scandal.
The British premier, who is likely to face further questions about the scandal and the probe, described his latest tour as Britain's biggest ever overseas business delegation for a three-day visit.
"I've brought with me the biggest ever business delegation to leave Britain's shores and I'm really proud to be bringing them here, to meet with Indian businesses and to link up our countries," he said in Mumbai.
His delegation, which includes representatives of over 100 companies, cultural and educational bodies, is the biggest taken abroad by a British prime minister and includes four ministers and nine lawmakers.
Britain and India enjoy a $17.8 billion annual bilateral trade, which Cameron hopes to double to $35.6 billion in 2015, when he stands for re-election in general elections.
"We want to make sure that just as we welcome Indian investment into the UK, so it's easier for British firms, including insurance, banking, retail, to invest in this vibrant and fast-growing economy," Cameron told business leaders.
For now, Britain's economy is the sixth largest in the world and India's the tenth. But India is forecast to overtake its old colonial master in the decades ahead.
After his business meetings in India's financial capital on Monday, Cameron will fly to New Delhi for talks with Prime Minister Manmohan Singh and President Pranab Mukherjee on Tuesday.
The helicopter corruption scandal could not have come at a worse time as Cameron seeks greater market access for British companies and more trade.
On his last trip to India in 2010, Cameron issued an unexpectedly blunt warning to India's arch-rival Pakistan, accusing the South Asian country of promoting "the export of terror". The allegation received warm welcomed in India, but provoked a furious response in Islamabad.
Pakistan's ambassador to Britain accused Cameron of "damaging the prospects of regional peace".