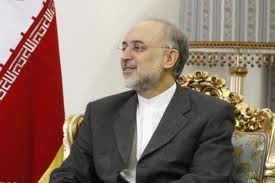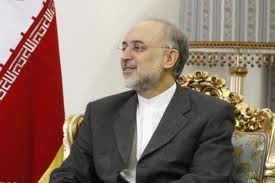 Iran's Foreign Minister Ali Akbar Salehi has foreseen a bright future in Iran-Turkey relations but warned of efforts to generate division between the two neighboring states.
In a Sunday meeting in Tehran with visiting Turkish Deputy Foreign Minister for Consular Affairs Naji Koru, Salehi pointed to the close ties between Iran and Turkey, and expressed satisfaction with the amicable consular relations of the two countries, Mehr News Agency reported.
Salehi said, however, that certain hands are at work to sow discord between Tehran and Ankara.
He noted that the two neighboring states should not allow such attempts to negatively affect their bilateral ties, and voiced optimism regarding the future of Tehran-Ankara relations.
Koru, for his part, said the level of mutual ties between the two neighbors has sharply climbed over the years and that there are no thorny issues concerning bilateral consular affairs.
The Turkish official also expressed hope that the scope of bilateral cooperation between Ankara and Tehran will further expand in the coming years.