Europe
Britain confirms arming Saudi Arabia in Yemen war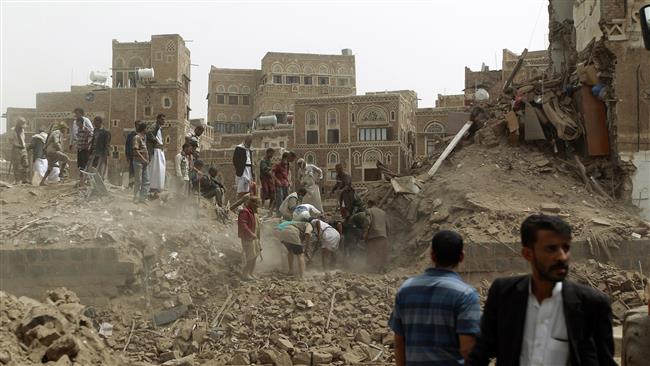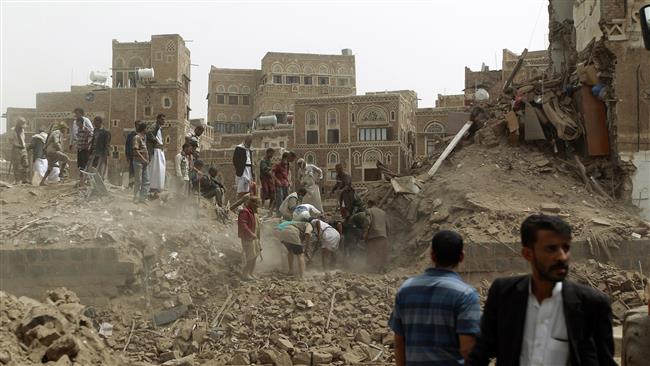 Britain's Ministry of Defense has confirmed London has been arming Saudi Arabia in its relentless military campaign against Yemen.
A ministry spokesperson said the Britain's assistance to Saudi Arabia includes providing technical support and "precision guided weapons."
"We are providing support to the Saudi Arabian Armed Forces and as part of pre-existing arrangements are providing precision guided weapons to assist the Saudi Air Force," a Friday RT report quoted the spokesperson as saying.
However, the spokesman emphasized that authorities in London had been assured that the Saudi use of the weapons comply with international law and standards. "The use of these weapons is a matter for the Saudis but we are assured that they will be used in compliance with international law."
Anti-arms trade campaigners have already accused the British government of backing a war that has been branded "illegal" by international law experts.
Meanwhile, Andrew Smith of the Campaign Against the Arms Trade (CAAT) has strongly condemned Britain's support for the Persian Gulf monarchy, saying that London cares more about arms sales than democracy and human rights.
"With the destruction of Yemen and the intensifying crackdown on dissent in Saudi Arabia, the UK government is sending the message that human rights and democracy are less important than arms sales."
"The Saudi bombing has created a humanitarian catastrophe and now we know the UK weapons have contributed to it," Smith said, adding, "These weapons have not just given military support to the bombardment, they have also provided a strong political support and underlined the closeness between the UK and Saudi governments."
The photo released by Human Rights Watch shows the remnants of air-dropped cluster munitions and unexploded BLU-97 submunitions found in Yemen's northwestern province of Sa'ada on May 23, 2015.
According to the CAAT, Britain is Saudi Arabia's single biggest arms supplier.
An Amnesty International report had earlier found that British fighter jets were "extremely likely" to have been used during Saudi attacks on Yemen in the 2009.
The rights group had called on the UK government to ensure British weapons "did not facilitate violations of international humanitarian law, including possible war crimes, by the Saudi Arabian air force."
According to UN estimates, over 2,600 people, mostly civilians, have been killed and another 9,755 wounded as a result of the ongoing Saudi aerial attacks.
The Al Saud regime started the military campaign against Yemen in late March – without a UN mandate – in an attempt to weaken the Houthi Ansarullah movement. Riyadh also seeks to bring Yemen's fugitive former president, Abd Rabbuh Mansour Hadi, who is a staunch ally of the Al Saud regime, back to power.