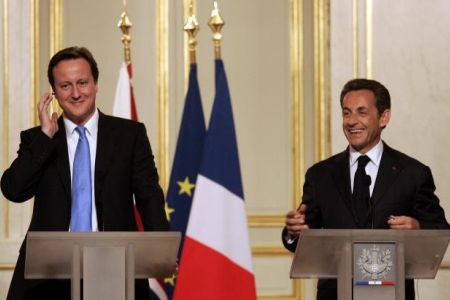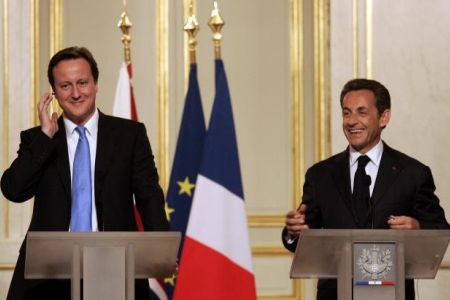 British Prime Minister David Cameron and French President Nicolas Sarkozy have signed two military agreements at a summit in London.
Under the agreements, the two European allies will establish a joint military force and share aircraft carriers and nuclear test facilities, British media reported on Tuesday.
Moreover, the deal would see the UK and France sharing their nuclear weapons know-how. The two sides will also set up a joint expeditionary force of around 6,000 troops.
Speaking at a joint press conference with the French president, Cameron boasted that "Britain and France are natural partners," adding that, "Today we open a new chapter.'
"We have signed two treaties, one committing our world class armed forces to work together more closely than ever before," Cameron told the press conference, "And another covering cooperation on nuclear safety."
The French president hailed the agreements as "historic" and "unprecedented."
"France and Britain's clocks strike at the same hour at the same time," he told reporters. "We intend to work hand in glove."
Both leaders insisted that the deal would allow Britain and France to retain their independence of action.
"Britain and France are and will always remain sovereign nations able to deploy our armed forces independently," Cameron said.