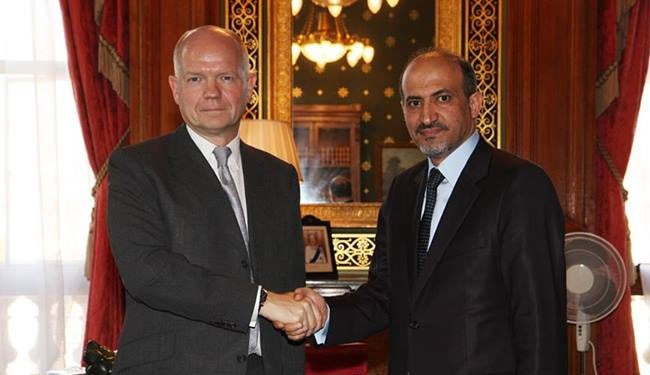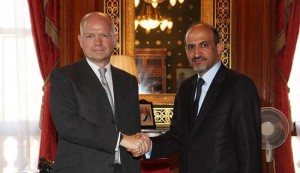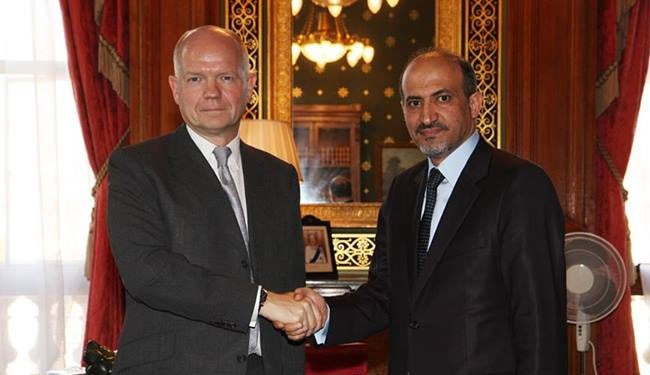 The British government has announced its intention to resume delivering what it described as "nonlethal aid" to Syria insurgents after suspending the program in December following major advances by al-Qaeda-linked terrorist groups among the foreign-backed insurgents.
Britain's Foreign Secretary William Hague said in a Thursday statement that the $1.7 million worth of communications equipment, vehicles, generators and medical kits will be delivered to the so-called 'Free Syrian Army (FSA),' which is the military arm of the Western-sponsored Syria opposition group known as the National Coalition, "as soon as is practical."
"I am now lifting the hold on those plans to deliver equipment to the Supreme Military Council of the Free Syrian Army in Syria," Hague added in the written statement to the British Parliament.
Britain and the United States reportedly suspended their deliveries of "non-lethal" military supplies to Syria insurgent after the FSA, considered a "moderate" group, lost control of arms depots and the key Bab al-Hawa crossing to a powerful alliance of al-Qaeda-linked armed terrorists that called itself the "Islamic Front."
"This resumption of delivery clearly demonstrates our continued and long-standing support for the National Coalition and the Supreme Military Council of the Free Syrian Army, who represent the majority of Syrians who support a political settlement and a democratic, pluralist future for their country," Hague claimed in the statement.
The claim by the top British diplomat comes as the FSA and the National Coalition refused to denounce terrorism during the Geneva II Syria peace conference and remain regularly engaged in terror attacks against Syrian civilian population in cities that are under government control.
Syria has been gripped by a foreign-sponsored insurgency war since 2011. An estimated 150,000 people have been reported killed and millions displaced due to the violence fueled in part by Western-backed insurgent forces.
According to reports, the Western powers and their regional allies — especially Qatar, Saudi Arabia and Turkey — are supporting the militants operating inside Syria.