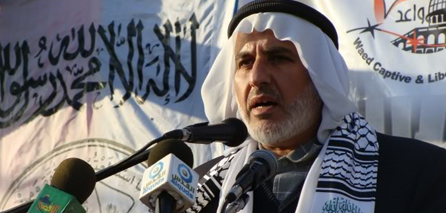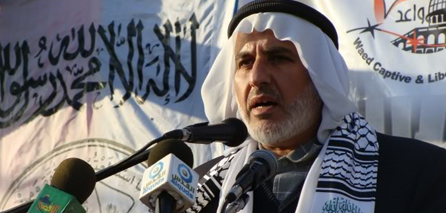 Dr-Younis al-Astal,a member of Palestinian legislative council for Hamas, invited the British government to a apologize for the Palestinian people over Belfore Promise granted for Jews to establish a Jewish state at the expense of Palestinian lands.
British Mandate on Palestine caused a real ongoing tragedy as Israeli occupation practicing genocide against the Palestinian existence on Palestinian land.
As Israel still committing crimes against Palestinian people, killing civilians during war on Gaza, confiscating homes in occupied Jerusalem and building new settlements on Palestinian lands, Dr-Younis Al-Astal called on British government to apologize for the Palestinian people over the fault they assumed at the time of British Mandate on Palestine.
During a sit-in strike organized by Khan Younis Municipality on Tuesday /22/6 as a solidarity demonstration with Irish people, Dr al-Astal congratulated Irish people over British apology for bloody Sunday actions committed by British forces, caused of death of 14 Irish demonstrators.
He congratulated Ireland and it's people for this happy occasion and he said" I wish that justice prevail all over the world to lift the injustice, whether in Palestine, Iraq or Afghanistan.
Deputy of Khan Younis Municipality Engineer Salih Sultan also congratulated Irish people for British Prime Minister-David's Cameron apology over bloody Sunday.
In addition, he saluted members of Irish parliament who joined "Life Line 2" convoy for their heroic visit aimed to break Gaza siege.
A great masses participated in the sit-I in strike, organized to feel solidarity with Irish people for the bright victory they achieved over bloody Sunday actions after David's Cameron apology.
Participants called on international community to do support unbiased trial over Freedom Flotilla massacre committed by Israeli commandoes at Mediterranian sea in 31/5/2010,caused of death of 9 Turkish activists on Mavi Marmara aid ship.