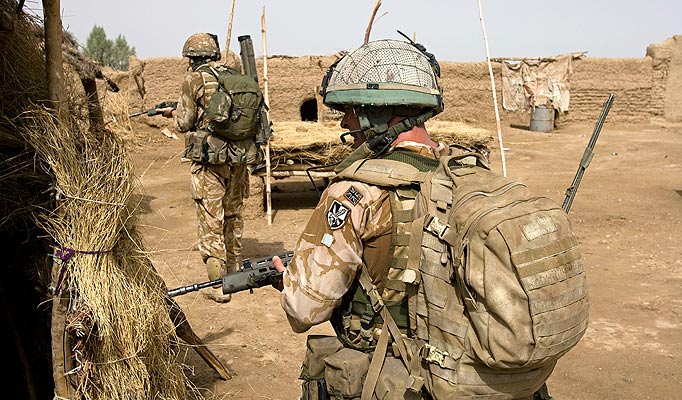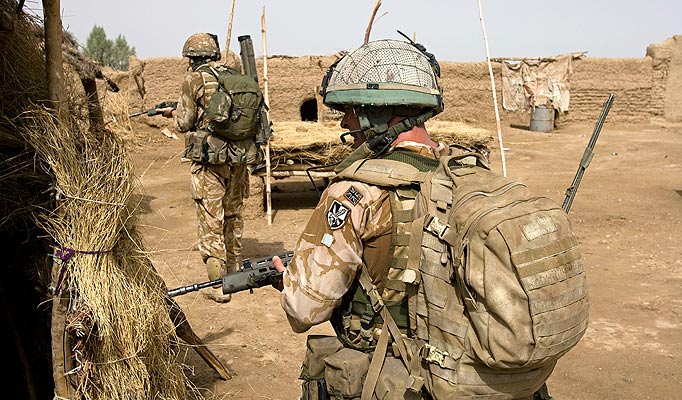 Britain will slash its military force in Afghanistan next year, withdrawing nearly 4,000 troops as local security forces become increasingly capable, British Prime Minister David Cameron said Wednesday.
Cameron told parliament that the current force of 9,000 British troops would be reduced to 5,200 by the end of 2013 and that most of the rest would leave the following year.
Britain, the United States and other NATO nations in Afghanistan are due to withdraw all combat troops from Afghanistan by the end of 2014 when they will hand over responsibility for security to Afghan forces. But the government has faced pressure at home to speed up the withdrawal from Afghanistan following a series of "insider attacks.
Cameron said the withdrawal was possible "because of the success of our forces and the Afghan National Security Forces", and the mentoring arrangements between them.
"We'll be able to see troops come home in two relatively even steps in 2013, 2014, leaving probably around 5,200 troops after the end of 2013 compared with the 9,000 that we have now," Cameron told parliament.
Cameron discussed the plans with US President Barack Obama in an hour-long video call on Tuesday night during which they agreed the handover plan was "on track", Downing Street said in a statement.
"This would present further opportunities for ISAF countries to bring troops home next year and they agreed to stay in close touch as detailed plans develop," it said, referring to NATO's International Security Assistance Force in Afghanistan.
"They also agreed on joint work to strengthen the political process, particularly supporting Afghanistan and her neighbors to work together for stability, building on the trilateral discussions with Pakistan led by the United Kingdom," the statement added.