Human Rights
Britain's far-right fascist group English Defence League (EDL) are "linked to a third" of online anti-Muslim abuse incidents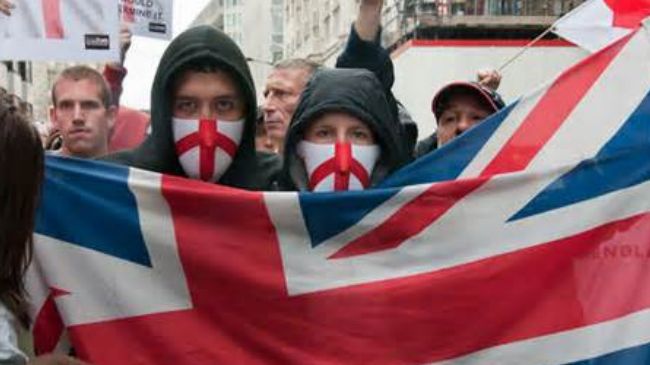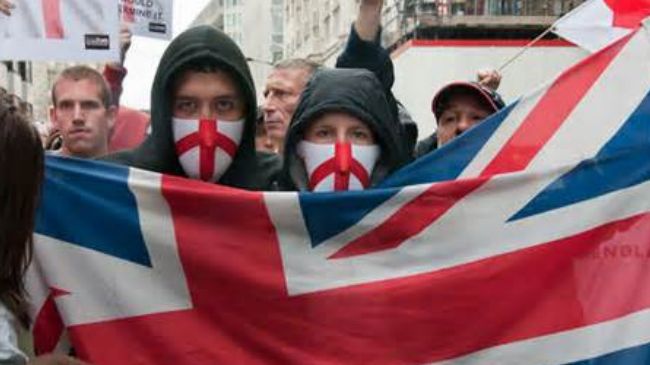 Britain's far-right fascist group English Defence League (EDL) are "linked to a third" of online anti-Muslim abuse incidents, a study has found.
Research by the Centre for Fascist Studies at Teesside University revealed that there were 584 recorded incidents of anti-Muslim hate crime last year with almost
two in every three cases going unreported.
Moreover, the study found that from the total of 434 online abuses, 300 were linked to the far-right, while 147 were directly linked to the EDL group.
According to the report, there has been a 150 percent rise in Islamophobic hate crimes in London for a year up to May 2013.
Moreover, figures from the police and Tell Mama, which measures anti Muslim attacks, showed the number of hate incidents against Muslims and Islamic centers has risen at least 8-fold since the murder of British soldier Lee Rigby in Woolwich, south-east London.