Europe
Britain's New 22 person Zionist-Friendly Cabinet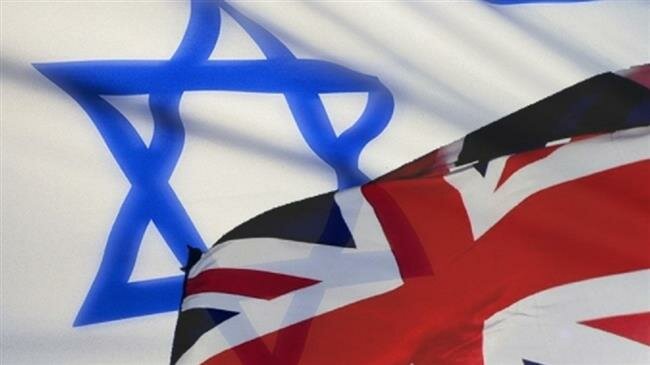 Boris Johnson's 22-member cabinet has been subjected to intense scrutiny by the British press.
The Guardian on July 25th revealed that two-thirds of the cabinet had gone to private schools. This is twice as high as former Prime Minister Theresa May's cabinet.
But a more startling figure is the number of Zionist and pro-Israel types in the new British cabinet.
Being a member of the Conservative Friends of Israel (CFI) parliamentary group is a key indicator of pro-Zionist sympathies.
The leading Zionists in the new cabinet also happen to be the leading ethnic minority ministers.
Top of the list is newly-appointed home secretary, Priti Patel, who broke the ministerial code by holding 12 secret meetings with Israeli leaders, including Prime Minister Netanyahu.
Patel was sacked by Theresa May before making a strong comeback in the Johnson cabinet.
Next up is Chancellor Sajid Javid who, in his previous role as home secretary, implemented a series of pro-Zionist policies.
Both Patel and Javid are prominent members of CFI, as is Theresa Villiers, the new environment secretary.
Former education secretary, Michael Gove, is another prominent member of CFI. Gove, who has just equated anti-Zionism with anti-Semitism, is on record claiming that Israel is a "light to the world".
Nicky Morgan, digital, culture, media and sport secretary, is a prominent member of CFI who has regularly spoken at the Zionist forum's event.
The new foreign secretary, Domic Raab, is a member of CFI even though, unlike his colleagues, he has not been outspoken in supporting Israel.
In his new role Raab will be working closely with Liz Truss, international trade secretary, Ben Wallace, defence secretary and Alok Sharma, the new international development secretary, who are all members of CFI.
The Scottish secretary, Alister Jack, as well as the Welsh Secretary, Alun Cairns, are both members of CFI, albeit inactive ones.
Furthermore, Robert Buckland (Lord Chancellor and Justice Secretary); Grant Shapps (transport secretary); Robert Jenrick (housing, communities and local government secretary); Amber Rudd (work and pensions secretary); Gavin Williamson (education secretary); Matt Hancock (health secretary); Andrea Leadsom (business, energy and industrial strategy secretary), are all CFI members.
Even the minister without portfolio and Tory party chairman James Cleverly, is an active member of CFI.
Thus 18 members of the cabinet can be considered pro-Zionist on account of their membership of CFI. This is consistent with reports suggesting that 80 percent of Conservative MPs are members of CFI.