Europe
British armed forces alcohol abuse at record level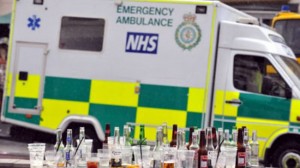 The number of British service personnel falling victim to alcohol abuse has hit an all-time high, new figures show.
Figures released by the Ministry of Defense (MoD) under Freedom of Information laws revealed on Sunday that more than 1,600 British soldiers required medical treatment over drink-related problems in the past year.
The number of service personnel falling victim to alcohol abuse is at its highest level since the Defence Medical Information Capability Programme first began to collect the incidents in 2007, the data showed.
Heart problems, alcohol poisoning, liver disease and alcoholic psychosis are among the main recorded conditions. The number of service personnel in need of medical help soared by 28 percent between 2012 and 2013, which is a marked escalation on previous years.
MOD figures also revealed that over 13,000 British soldiers have been treated at mental health units in the past five years.
The official figures, however, do not reflect the true scale of the problem.
"The numbers presented for UK armed forces personnel with psychoactive substance abuse for alcohol should be regarded as a minimum," the MoD said.
Madeleine Moon, Labour MP for Bridgend and a member of the Defence Select Committee has also said the culture of drinking in the British army has "an impact on levels of domestic violence, sexual offences, mental and physical health and on family life."
MoD figures showed that the low price of alcohol, the drinking culture and the denial of the crisis we face "need urgent attention," she added.