Syria
British man convicted of Syria terror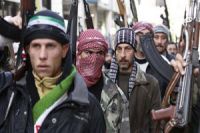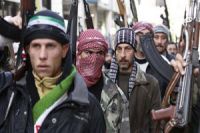 A British man has become the first person in the United Kingdom to be convicted of Syria-related terrorism offenses for arranging to travel to the strife-torn country to join al-Qaeda-affiliated militants fighting the Damascus government.
According to AFP, Mashudur Choudhury was found guilty of engaging in conduct in preparation for terrorist acts on Tuesday after a 12-day trial at Kingston Crown Court in London.
The 31-year-old managed to travel to Syria via Turkey last October alongside four other men. He then attended a terror training camp that taught him how to use firearms before starting his journey back home later that month.
But Choudhury, who is from Portsmouth, was arrested and then charged under section five of the Terrorism Act 2006 upon his return to the UK at Gatwick Airport.
The men allegedly decided to go to Syria after another associate, Iftekhar Jaman, 29, had travelled to fight with the al-Qaeda-linked and terrorist group Islamic State of Iraq and the Levant (ISIL) earlier last year.
The total number of British participants in the Syrian conflict is estimated to be in hundreds, with as many as 20 thought to have died in the fighting.