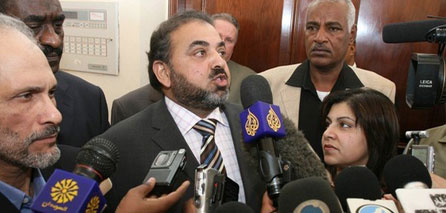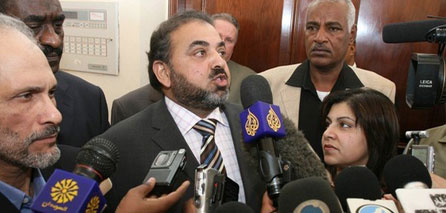 Three members of Britain's House of Lords have arrived in Jerusalem on a fact-finding mission intended to look into the proposed expulsion of Palestinian parliamentarians by the Zionist entity. The visit is the first international initiative undertaken after the Israeli occupation issued orders for the expulsion of three Palestinian legislators from the city.
Lord Nazir Ahmad, Lord Raymond Hylton and Baroness Jenny Tonge held a brief meeting and press conference with the Palestinian parliamentarians who have taken refuge in the office of the International Committee of the Red Cross in Jerusalem. Shortly after their arrival this morning (Friday, 9 July) the peers visited Silwan village where 22 Palestinian residents have been told their homes are going to be demolished to make way for an Israeli leisure park.
Speaking at a press briefing with the visitors in the Red Cross compound Dr Khalid Abu Arafa thanked the peers for their efforts; noting that they had come at a critical time as the Israelis escalate their campaign of house demolitions and expulsions of Palestinians.
Abu Arafa added the visit will encourage and boost their efforts to rally international support to resist the Occupier's illegal policies.
Shortly before leaving Heathrow airport yesterday, Lord Ahmed said that the delegation was supporting the rights of the elected Palestinian parliamentarians to remain in the city of their birth. He pointed out that there was no legal justification for the Zionist Minister of Interior to revoke the citizenship of the three Jerusalem MPs and a former minister, in flagrant violation the Fourth Geneva Convention which prohibits the deportation of Protected Persons from Occupied Territory.
"We are supporting our fellow parliamentarians," said Lord Ahmed, "and I am urging the British government and other European nations take the necessary steps to apply pressure on the Israeli entity to stop this violation of human rights."