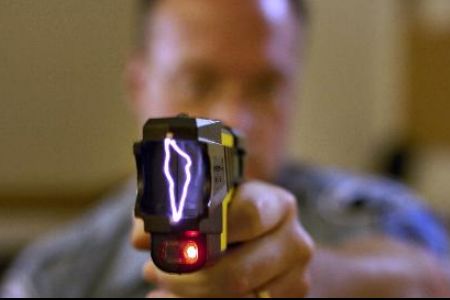 The British police have killed a 20-year-old man in the northwestern Cumbria region after they hit him with a shock weapon several times during his arrest.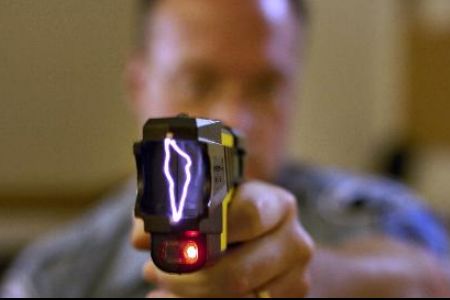 The Cumbria police said the young man was feeling unwell after he was Tasered during his arrest and was transferred to a hospital where he died.
"Neighbourhood police officers attended the scene and arrested a male on suspicion of causing criminal damage and, during the arrest, a Taser was deployed," a spokesman said.
"The man became unwell following the arrest and was taken to Furness general hospital by officers. At around 9pm the man, who was in his 20s and lived locally, was pronounced dead," he added.
This is the second case of police killing a suspect over the past month.
Riots ripped through Britain earlier this month after the police shot dead a 29-year-old black man in north London's Tottenham area on August 4.
That incident saw officers shoot dead Mark Duggan who was said to have fired at the officers before being targeted but later emerged to have been only carrying a gun, which he never used.
In the context of Duggan's death and the following havoc that saw thousands of people being arrested over alleged disorder charges and the British Prime Minister call for an iron fist policy on protests including constraints on civil liberties , the new death case can prove explosive among the outraged public.
The police had arrested the 20-year-old youth in Cumbria after reports of disturbance on Hartington Street in Barrow early I the evening.
The case of the death has been referred to the Independent Police Complaints Commission (IPCC) for further examination.
The IPCC came under pressure last week after it admitted that it might have "misled" the media into believing that Duggan had fired at officers before being killed by the police.
The victim of the police Taser attack has not been formally identified but he has emerged to have been killed on the fourth birthday of his daughter.