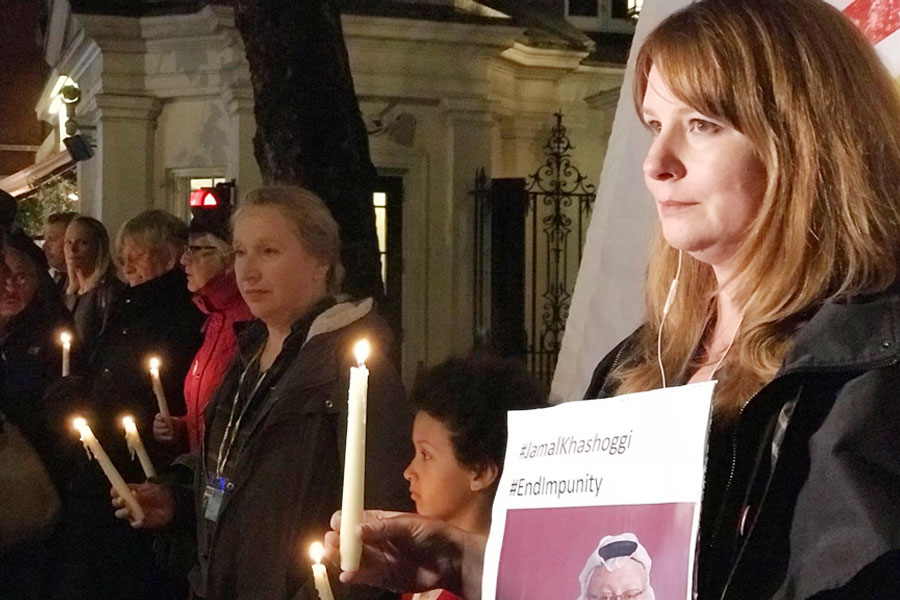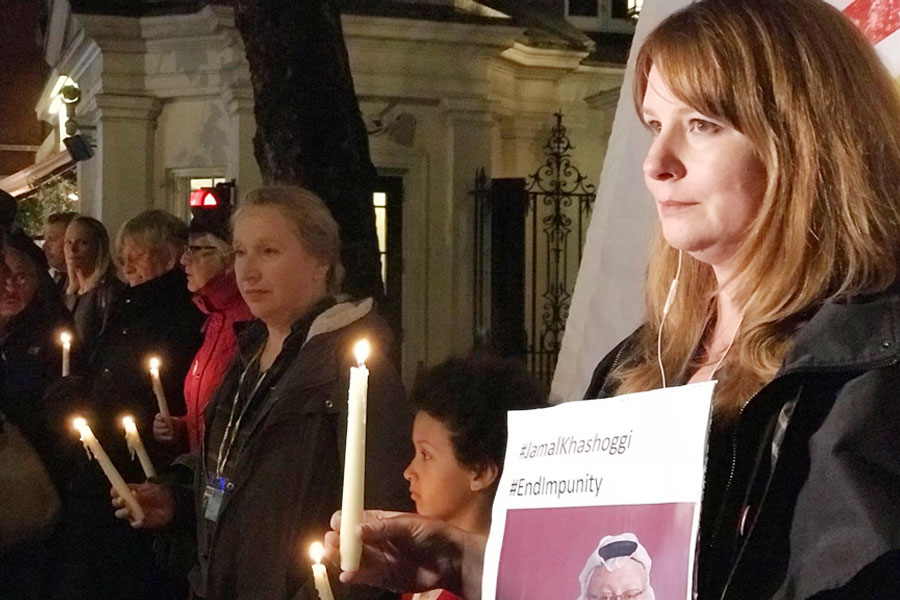 Reporters protesting to Saudi dissident Jamal Khashoggi's murder gathered outside Saudi Arabian Embassy in London late on Thursday to hold memorial ceremony for the sain journalist.
The protest move has been organized by National Association of British Reporters where participants held Khashoggi's portraits and lit candles in his memory.
Representative of National Association of British Reporters told IRNA that Khashoggi's killing amounts to attacking the community of reporters.
The incident will prompt the public opinion to revise their viewpoints regarding the dictatorial regimes in the Middle East, he said.
With this act, Saudi Arabia showed that it does not respect humanity and democracy, he said, noting that Saudi barbaric act runs counter to international regulations.
The British reporter also condemned UK double standard policies regarding Saudi Arabia, saying that it sells arms to it on the one hand, and closes its eyes on the country's measures on the other.
Khashoggi – a Saudi writer, US resident, and Washington Post columnist – entered the building on October 2 to obtain documentation certifying he had divorced his ex-wife so that he could remarry.
After weeks of repeated denials that it had nothing to do with his disappearance, the kingdom eventually acknowledged that the murder was premeditated. The whereabout of his body is still unknown.