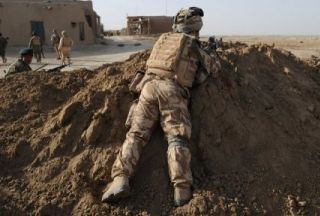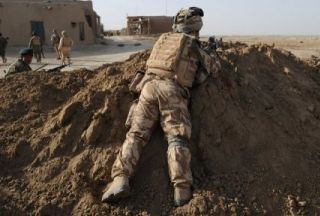 A British soldier serving with the US-led forces in Afghanistan has been killed in the country's troubled south, says the British Ministry of Defense (MoD).
The MoD has confirmed that a British soldier was killed in a bomb attack in the restive Sangin district in Helmand Province.
The death brings the total number of NATO troops killed in Afghanistan so far this year to 342.
Sangin has been the deadliest battlefield for British troops. One-third of UK fatalities in the war-torn country have happened in the district.
British troops are slated to hand over Sangin to US forces.
The UK says it is going to withdraw all its troops from combat zones in Afghanistan by 2015.
The British government is under fire at home over the rising number of casualties in Afghanistan. Opinion polls show that most Britons want their troops back home.