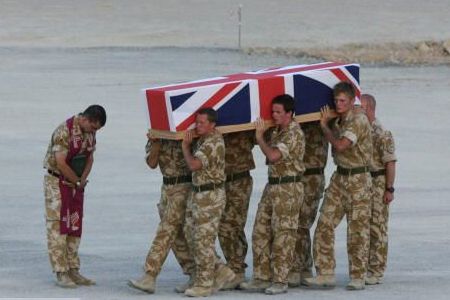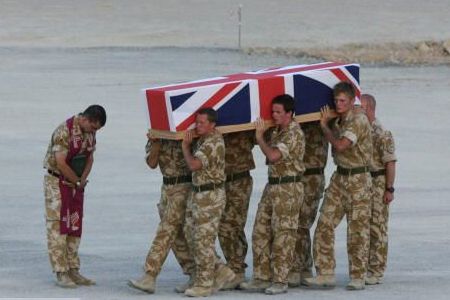 A British army soldier, who was trying to clear a suspect device, has been killed by gunfire in Afghanistan's southern province of Helmand.
The soldier, from 101 (City of London) Engineer Regiment (Explosive Ordnance Disposal), died in the Nahr-e Saraj district of Helmand province, AFP reported.
"The soldier was part of a team responsible for clearing ground of explosive ordnance for coalition and Afghan forces when he was killed by small arms fire," Task Force Helmand spokesman Lieutenant Colonel David Eastman said on Saturday.
The death brings the number of British soldiers killed in Afghanistan to 341. Britain has around 9,500 troops in the country.
Roadside bombs, or improvised explosive device, (IEDs) are by far the most lethal weapon Taliban militants use against foreign troops, Afghan forces, and civilians.
The latest incident brings the death toll for foreign troops deployed in Afghanistan to 63 this month.
June 2010, nonetheless, remains the worst month for foreign military casualties with a death toll of 103.
A total of 609 foreign soldiers have been killed in the Afghan war so far this year, eclipsing the previous record of 521 in 2009.
The US military has lost 1,357 soldiers in Afghanistan since the war began in October 2001.
As casualties have risen in Afghanistan over the past few months, public opinion has begun turning against the war in the United States and other countries.
In addition, hundreds of civilians have lost their lives in US-led airstrikes and ground operations in various parts of Afghanistan over the past year, with Afghans becoming more and more outraged over the seemingly endless number of deadly assaults.