Europe
British unions are planning general strike to protest cuts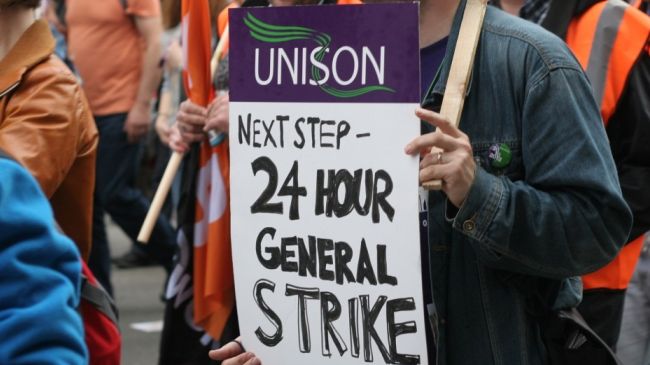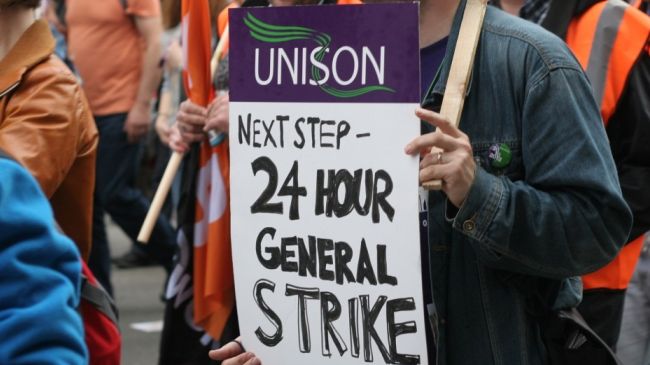 British union chiefs are planning for a 24-hour general strike, which would be the first in more than 80 years, against spending cuts by millions of workers, according to leaked documents.
The walkout by Unite, Britain's biggest trade union, would be considered a huge embarrassment for Labour Party chief Ed Miliband as Unite is the party's biggest donor, said senior Conservative members of parliament (MPs).
The strike plan would come up for discussion by Labour officials at a meeting of the Trades Union Congress (TUC) general council later this month.
Senior Tory ministers are enraged by the threat of strike chaos across the country.
Grant Shapps, Conservative Party chairman, urged the Labour Party to stop taking donations from Unite as long as the threat remained.
"Labour's single biggest union paymaster is threatening British businesses and hardworking people with mass strikes", he said.
"Ed Miliband must refuse to take a single penny more of his union paymaster's cash until Len McCluskey withdraws Unite's threat to sabotage our economy", added Grant Shapps.
A document drawn up by Unite officials argued that a general strike would be "desirable" and urged the TUC to "prepare for such mass industrial action."
More than six million employees could walk out in the strike, which is planned to hit both the public and private sectors.
"It would be a landmark in our movement's recovery of its morale, strength and capacity to play a leading part in a society crying out for credible and honourable leadership," said the discussion document. It also calls for a voluntary levy among the 6.5million members of TUC-affiliated unions to pay the wages of "selected and identified" groups of striking workers."
Unite general secretary Len McCluskey, has repeatedly called for "co-ordinated industrial action" to oppose government policies including a public-sector pay freeze and reform of public-sector pensions.
Britain's only general strike lasted for nine days in 1926 and involved 1.7million workers in transport and industry walking out in sympathy with striking miners protesting over pay. It ended with the TUC capitulating to the government.