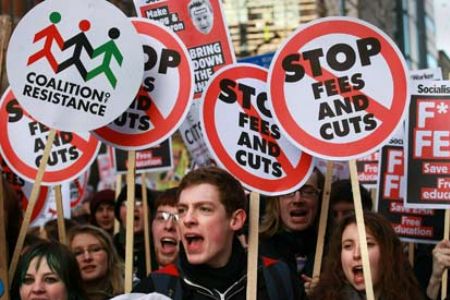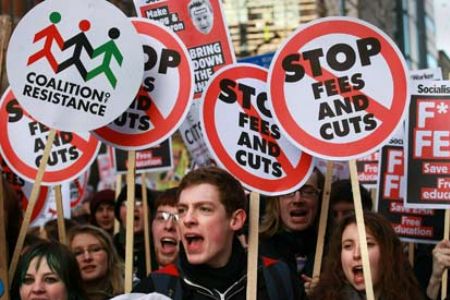 Hundreds of British public sector workers have demonstrated in Southampton against the Conservative-controlled council's plan to cut salaries by up to 24 percent.
The protest march was held Thursday from Hoglands Park to the Civic Center after the council decided to dismiss 4,300 employees and re-engage them on massively reduced terms.
"Despite massive pressure, huge numbers of Unite members are resisting attempts by Southampton city council to undermine collective bargaining and secure individual acceptance of the council's changes," said Unite union convener Mark Wood.
"Despite what council leaders claim, these proposed cuts are not modest, nor do they provide any crumb of security for the future of jobs and services in Southampton," Mark Wood added.
"There are still four more years and 28 percent cuts to come," he said.
"We believe this is just the start and the council will come back for more. This demonstration is just the beginning. An industrial action ballot and legal challenges are on the horizon," added the Unite union convener.
London is also bracing for mass anti-government protests on Saturday amid a pledge by anarchists to bring chaos to the streets.
Up to 300,000 people are expected to join the Trade Union Congress (TUC) anti-cuts march — expected to be the biggest since the Iraq War protest in 2003, when at least one million people took to the streets.
Extremist groups have threatened to hijack the official union action, entitled 'March for the Alternative.'