Europe
Britons oppose Falklands war'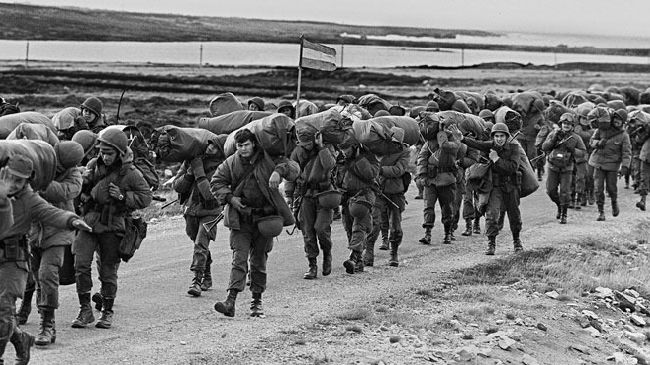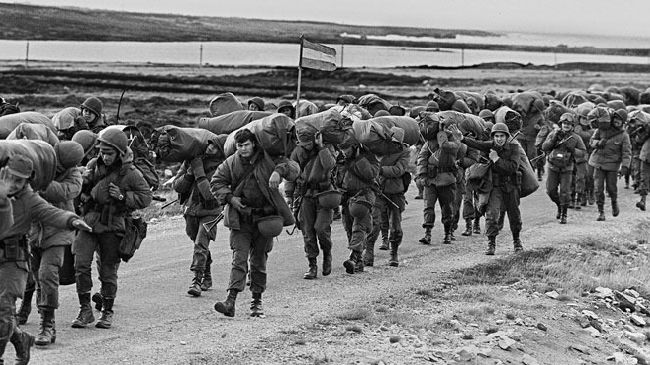 Many Britons were strongly opposed to going to war with Argentina in 1982 over the Falklands, known to Argentines as Las Malvinas, according to newly revealed documents from former Prime Minister Thatcher's archives.
Fresh evidence shows the ruling Conservative Party of Margaret Thatcher, which took a unified stand before going to war, appeared totally divided when the war began with some of Thatcher's own party members expressing strong opposition to war.
The documents published by Churchill College, Cambridge University, reveal for the first time Thatcher's correspondence with party members over the war.
One of Thatcher's MPs warns that "we are making a big mistake," while another advised "blowing up a few ships and nothing more."
Sir John Hoskyns, Thatcher's policy advisor, voiced fears that the government would "make almighty fools of themselves" and it would spell the downfall of the Thatcher regime.
There was a significant call among Tory MP's calling for "calm" in the face of a growing push towards a "hard line."
"Will only support the fleet as a negotiating ploy. If they will not negotiate we should withdraw," wrote one MP.
Thatcher's chief of staff, David Wolfson, even suggested a plan to bribe the islanders, promising them $100,000 and the possibility of taking up residency in Britain, New Zealand or Australia.
On April 2, 1982, Argentinean forces launched an attack on the Falklands, which Britain occupied more than one hundred years earlier. The UK government sent two naval vessels to re-assert British sovereignty over the islands in December 1832 amid rows with Argentina.
The 1982 war lasted 74 days and left 649 Argentines as well as 255 British troopers dead.
Argentine Foreign Minister Hector Timerman insisted in a February interview that the dispute over Las Malvinas is a bilateral issue between London and Buenos Aires, which should be addressed bilaterally and diplomatically.
"I think the fanatics are not in Buenos Aires, [but] maybe in the United Kingdom because they are 14,000km away from the islands. And I think they are using the people living in the islands for political [reasons] and to have access to oil and natural resources which belong to the Argentine people," he said in an interview with The Guardian.