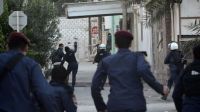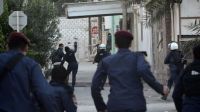 Western-backed Bahraini regime prosecutors say four Bahrainis could face the death penalty over an alleged attack that killed three policemen earlier this month.
According to AFP, on Sunday, the Bahraini prosecutors issued a statement saying the four men have "confessed" to involvement in the blast that killed the security personnel.
On March 3, the three policemen were killed in the bomb attack in Daih village, west of the capital Manama, Bahrain's Interior Ministry said.
An officer from the United Arab Emirates, deployed in the Persian Gulf state, was among the dead officers.
The explosion happened as Bahraini troops attacked and fired teargas to disperse thousands of people who had gathered to mourn the death of an anti-regime activist in the village.