India
Brutal Indian forces kill three during fierce gun battle in Kashmir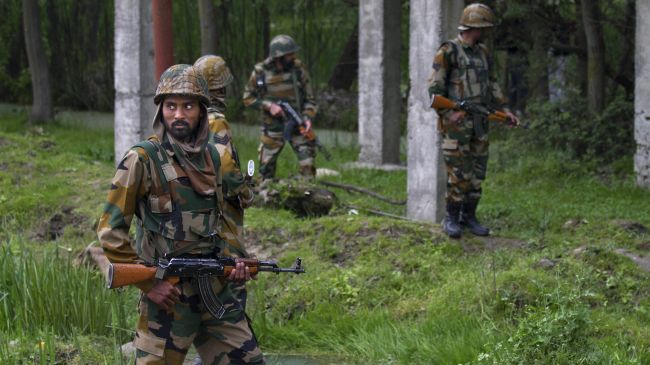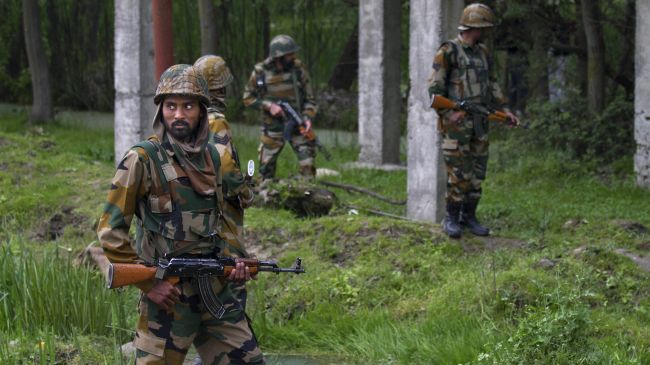 At least three suspected fighters have been killed in a fierce exchange of fire between a group of armed men and Indian forces in disputed Indian-administered Kashmir.
Police say the men were killed during clashes with soldiers and police special forces in a village northwest of the main city of Srinagar.
The fighting broke out after Indian forces surrounded a house in the village of Dangerpora, some 45 kilometers from Srinagar.
Kashmir has been the scene of violent clashes in recent years. Indian troops are in constant clashes with the fighters seeking independence in the area.
Authorities have deployed large police and paramilitary troops across the volatile region to prevent street demonstrations.
The government forces have responded by imposing curfews and restrictions on the movement of people.
This is while Indian troops are accused of grave human rights violations in the region.
Kashmir lies at the heart of more than 60 years of hostility between India and Pakistan. Both neighbors claim the region in full but have partial control over it.
The neighbors agreed on a ceasefire in 2003, and launched a peace process the following year. Since then, there have been sporadic clashes, with both sides accusing the other of violating the ceasefire.
India and Pakistan have fought three wars since their independence from Britain in 1947 — two of them over Kashmir.
Thousands of people have been killed in Kashmir over the past 20 years.