Bullets hit passenger jet while landing at Baghdad airport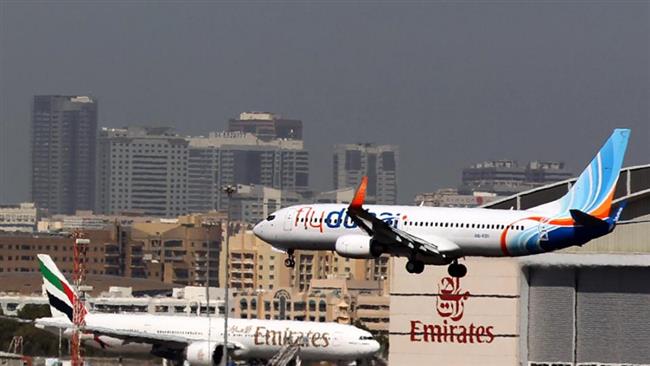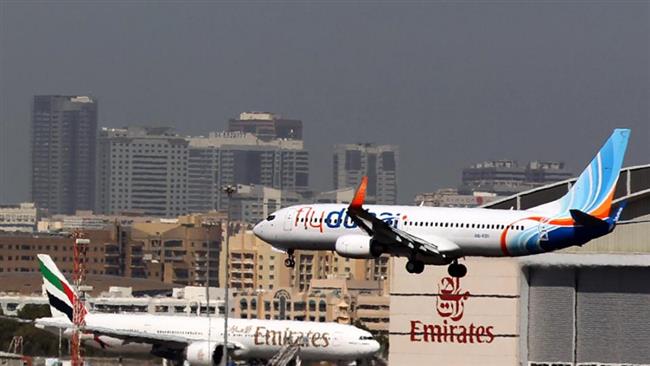 Three Middle Eastern airlines have suspended their flights to the Iraqi capital, Baghdad, after bullets hit a passenger plane while it was landing at the city's international airport.
Iraqi security sources said a plane, operated by budget carrier Dubai Aviation Corporation under the flydubai brand, was hit by "small arms fire" before landing at Baghdad International Airport on Monday.
A picture has emerged of a bullet hole inside the cabin of the flydubai airliner.
Iraq's Transport Minister Baqr Jabr al-Zubaidi told a press briefing that all passengers disembarked safely following the attack.
"There was no consequence other than a slight injury to a young girl. The pilot landed and he was not aware of what had happened," Zubaidi said.
Meanwhile, a flydubai spokesperson said the airline was working with Iraqi authorities to investigate the incident.
The dramatic incident prompted the Dubai-based Emirates Airline, the Abu Dhabi-based Etihad Airways, Sharjah-based budget carrier Air Arabia, Turkish Airlines and Lebanon's Middle East Airlines (MEA) to suspend their flights to Baghdad.
However, some of these airlines have said they would continue to fly to their other destinations across Iraq.
Several Western airlines flying over Iraq have also taken extra precautions in recent months.
Baghdad International Airport is located west of the capital.
The developments came as Iraq's overall security situation has worsened over the past months as the ISIL terrorists continue their terror operations in the Arab country.
The Iraqi army has pledged to continue its fight against the extremist group, which launched an offensive in Iraq last June and took control of the country's second largest city, Mosul, before sweeping through parts of the country's Sunni Arab heartland.