Africa
Burkina Faso's president refuses to step down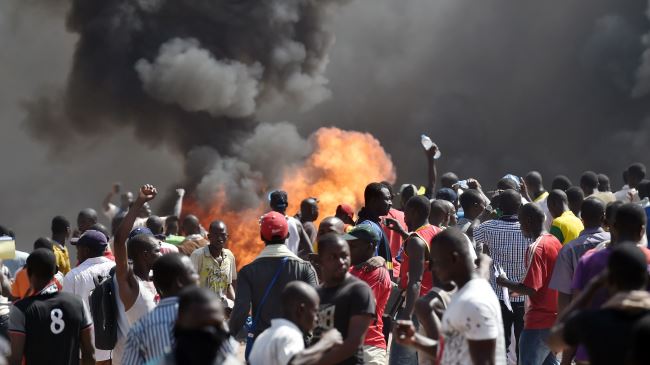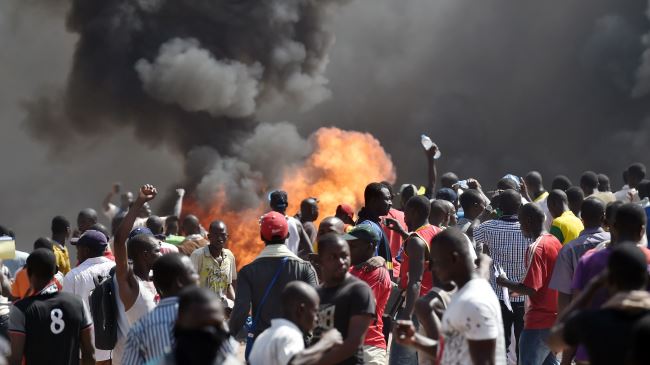 Burkina Faso's embattled President Blaise Compaore has rejected a demand by the opposition to resign amid angry anti-government protests in the West African country.
Compaore said in a Thursday televised speech that he is ready to hold talks with the army and the opposition on "a period of transition after which power will be transferred to a democratically elected president."
But the opposition insists the president must step down.
"We have been saying for a long time that he must hand in his resignation. His departure is non-negotiable," said leading opposition member Benewende Sankara.
Compaore "is again in the process of duping the people," he said, calling a move by the army to impose a dusk-to-dawn curfew as a "coup".
General Honore Traore, the head of Burkina Faso's armed forces, on Thursday announced the dissolution of the government and parliament following deadly anti-government protests.
Traore also announced the creation of a transitional body to run the country.
"A transitional body will be put in place in consultation with all parties. A return to the constitutional order is expected in no more than 12 months," Traore said during a news conference in the capital Ouagadougou.
Earlier, protesters demanding the resignation of the president set fire to parliament and other government buildings in Ouagadougou.
They blocked a vote in parliament that would have allowed the president to run for a fifth term.
Compaore first took power in a coup in 1987, and has emerged victorious in four elections since then.