India
Bus accident kills 16 passengers in northern Indian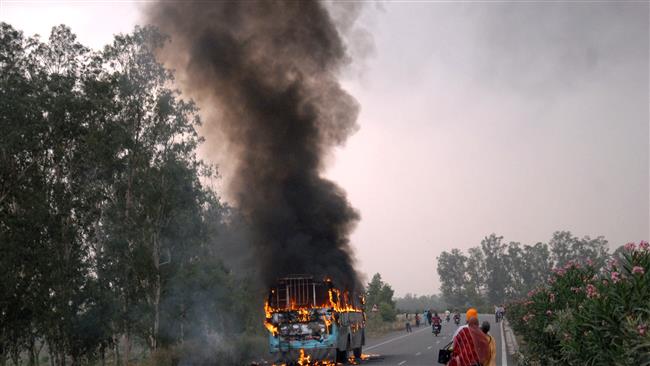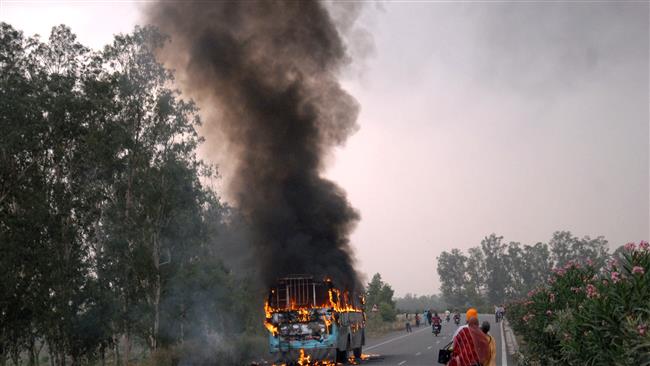 A bus has plunged into a mountain gorge on a road in the North Indian state of Uttarakhand, killing at least 16 passengers and wounding 22 others.
Indian police officer Manohar Singh Tamta said the accident happened nearly 400 kilometers (250 miles) southwest of Lucknow, the capital of neighboring Uttar Pradesh State, on Saturday.
Tamta added that the New Delhi-bound bus fell 200 meters into the ravine in the mountainous region.
Media reports indicate that local volunteers and rescue workers had recovered the bodies of the dead passengers from the crash site.
Medical sources also say the death toll is expected to rise as some of the injured are said to be in critical condition.
Police and relevant authorities have launched a probe into the cause of the crash.
Also on June 13, at least 16 passengers were electrocuted and 27 others injured after their bus hit a high-voltage power line in the western Indian state of Rajasthan.
Road accidents are common in India due to badly maintained vehicles, poor road construction, and lack of proper driving skills and routine disregard of traffic laws.
The South Asian country has the world's deadliest roads, with more than 110,000 people losing their lives annually.