Latin America
Bus accident leaves 8 people dead in southeast Brazil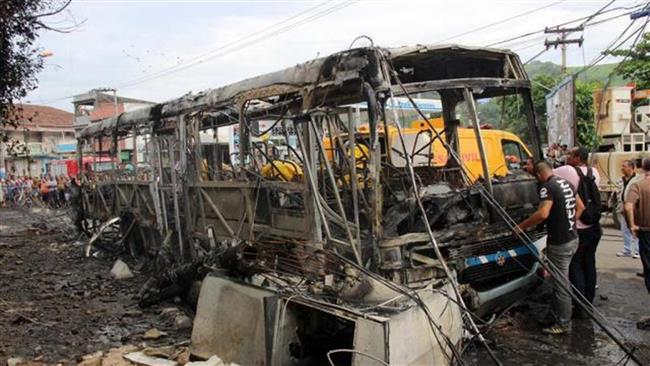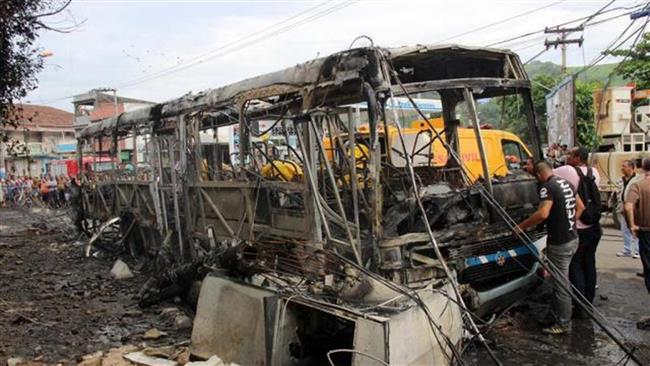 At least eight people have been killed after a bus caught fire after an accident in southeastern Brazil, officials say.
Police and the fire department said the accident happened at around 6 a.m. local time on Wednesday in the Sao Goncalo municipality, located in the Brazilian state of Rio de Janeiro.
According to firefighters, who were present at the scene, eight people were killed and five others were wounded when the bus hit an electric pylon, which fell on the vehicle and caused it to be engulfed in flames.
Three of those killed were in the street while the other five were riding in the rear of the bus.
Witnesses said the bus skidded in muddy conditions caused by Tuesday's heavy rain.
The victims were all burned to death beyond recognition while the injured were transported to Hospital Estadual Alberto Torres, the fire department spokesperson said.
Investigators believe that the bus driver lost control of the vehicle and struck the utility pole.
Back in January, at least 69 people were injured when two commuter trains collided in the Rio de Janeiro State.