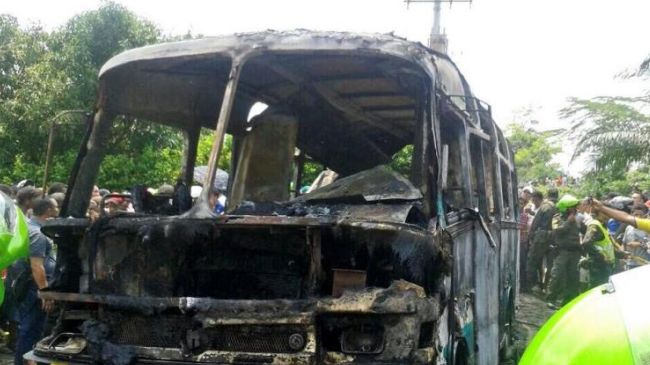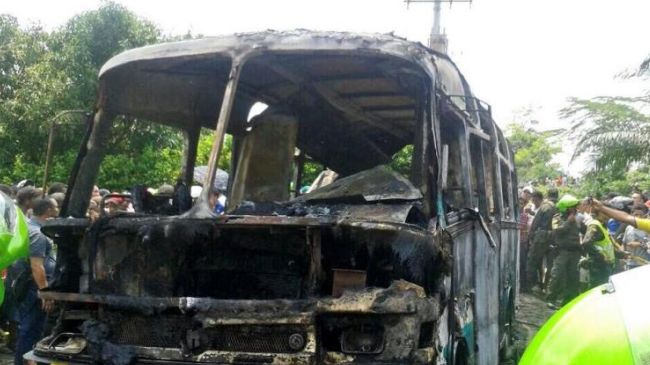 At least 32 people, mostly children, have been killed in an incident during which a bus with dozens of passengers caught fire in a city in northern Colombia.
The regional police chief, Colonel Adan Leon, said Sunday that another 14 people were wounded in the fire, which took place in the city of Fundacion, located some 750 kilometers (465 miles) north of the capital, Bogota.
Leon said that the information obtained regarding the accident so far was incomplete and warned that the death toll could rise. Authorities have begun investigating the cause of the fire. However, local media said there are speculations that contraband gasoline could have been behind the accident.
According to local officials, the bus was rated to carry only 38 passengers; however, at the time of the accident, it was carrying around 50, most of them under the age of 14. The officials added that the bus was returning from an event at an evangelical Christian church in Fundacion.
In addition, Colombian media have reported that some local residents complained that firefighters had not responded quickly enough to the emergency call.
Meanwhile, Colombian President Juan Manuel Santos lamented the tragic accident, saying on his Twitter account that "the country is in mourning." Santos, who is on a campaign tour ahead of an upcoming presidential election, is to travel to Fundacion to sympathize with the families of the victims.