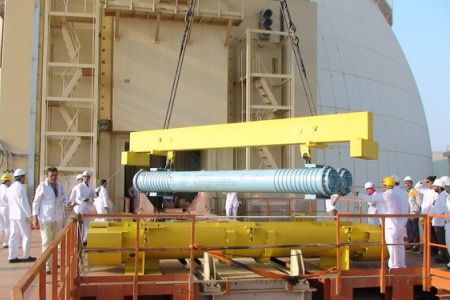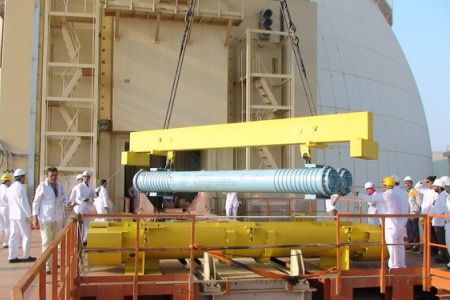 Iran's Ambassador to Moscow Mahmoud Reza Sajjadi says the startup of the country's first nuclear power plant was another defeat for US diplomacy.
"The West thought that Russia would yield to its pressure… but fuel injection into the Bushehr power plant was another big defeat for US diplomacy," Sajjadi was quoted by Fars News Agency on Sunday.
He added that the US and its allies were upset by the inauguration of the power plant because their conspiracies and efforts were failed by it.
He pointed to the West's misinformation about Russia during recent years and said, "We have always emphasized that it is Western propaganda that seeks to cause difference (between Iran and Russia) and prevent the two countries from making achievements in different sectors."
The envoy expressed hope Iran's positive outlook on cooperation with Russia would lead to further interaction between Tehran and Moscow in the oil, gas and petrochemical sectors.
"Iran and Russia are two independent and strong countries. The West is concerned about close cooperation between the two countries," Sajjadi said.
"Western and Zionist media are constantly using propaganda against Iran in Russia to mislead public opinion in Russia against the Iranian nation," he added.
Iran on Saturday began loading fuel to its first nuclear power plant in the southern city of Bushehr with the presence of the International Atomic Energy Agency's inspectors and senior Iranian and Russian officials.
The completion of the plant was originally planned for 1999. However, extensive political and economic pressures by the US, Israel and their allies delayed its construction.
The Bushehr reactor will be fully fueled by September 22. It is expected to produce 500 megawatts of electricity in the initial stage, and its production capacity will increase to 1,000 megawatts in the near future.