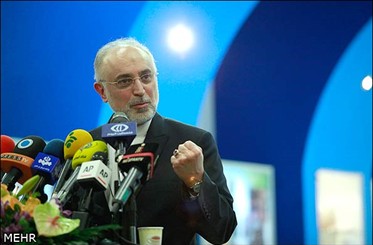 Iran's AEO spokesman has said new round of fueling Bushehr nuclear power plant has started operation on Tuesday.
Ali Akbar Salehi issued a message on the occasion.
"Bushehr nuclear power plant refueling process with technical experiments was successfully ended and it entered the operation phase Tuesday morning.50 per cent of fueling of the power plant is nominal and by two or three next days the full power will be achieved," reads the message.
He congratulated all on the issue and expressed gratitude both Iranian and Russian experts for efforts and hard work.
He held that the energy of the plant needed in summer for the industrial and household utilities will be higher compared to other times of the year.
Salehi added that domestic experts were on duty to fix and repair any needed services for the plant.