Iran
Bushehr power plant meets highest safety standards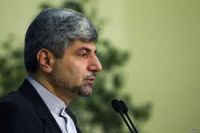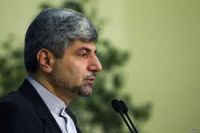 Iran's Foreign Ministry Spokesman Ramin Mehmanparast said on Tuesday that Bushehr nuclear power plant in south of the country is up to the highest safety standards.
Talking to IRNA, Mehmanparast said the implementation of the project was prolonged because work was underway to make the nuclear power plant meet the highest safety standards.
Referring to the recent strong earthquake in Bushehr, he said the tremor served as a successful safety test for the power plant.
Turning to Syria, the Iranian diplomat said the roots of the crisis can be traced to out of the country.
He further said Iran, like other independent states, categorically condemns use of chemical weapons in every spot of the world, including in Syria.
The Syrian government has called on the United Nations to dispatch a delegation to the country to identify the groups that used chemical weapons against the government.
Mehmanparast noted that the US is one of the world powers that insists on having and using chemical weapons despite international conventions.
Mehmanparast is in Bushehr to attend the National Persian Gulf Day today. Bushehr neighbors the Persian Gulf.