Palestine
Butcher israeli PM under fire at home over ceasefire deal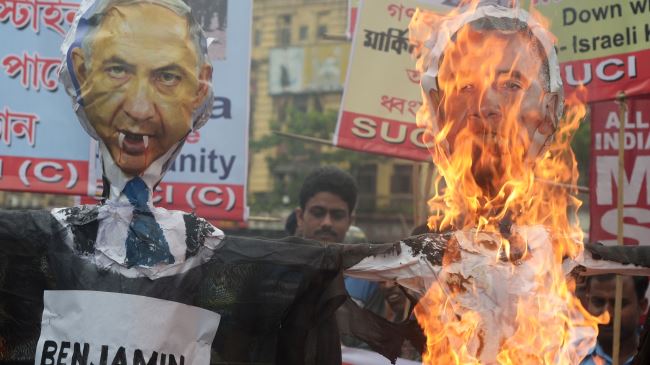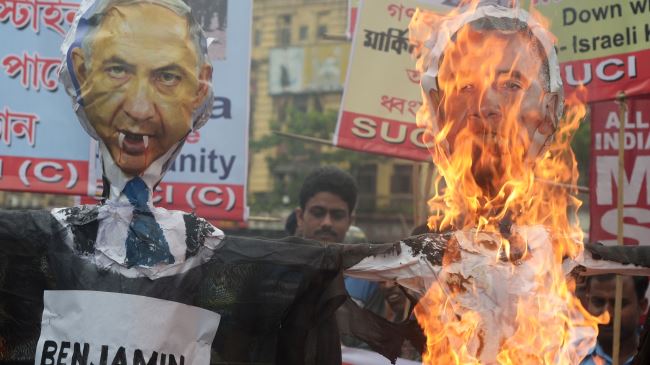 Israeli Prime Minister Benjamin Netanyahu has come under severe criticism by members of his coalition government, among others, after reaching a ceasefire deal with the Palestinians in the Gaza Strip.
Members of Netanyahu's governing coalition and the Israeli media expressed deep disappointment over his leadership after the ceasefire deal with the Palestinians in the blockaded sliver took affect on Tuesday.
"The Israelis expected a leader, a statesman who knows what he wants to achieve, someone who makes decisions and engages in a sincere and real dialogue with his public," the Israeli daily Yedioth Ahronoth quoted columnist Nahum Barnea as saying, adding, "They received a seasoned spokesperson, and very little beyond that."
Critics say the conflict in Gaza has taken an economic toll on Israel and established no clear victory for Tel Aviv.
The Israeli newspaper added that Israelis expected more from a war in which dozens of soldiers were killed. Some critics have also demanded the resignation of Netanyahu.
The mayor of the Israeli city of Ashkelon expressed doubt over the truce reached in Cairo, saying he does not trust Hamas.
This is while the head of the Sdot Negev Regional Council admitted that the ceasefire agreement is surrender to Hamas.
Israel launched an aerial military campaign against Gaza in early July and later expanded its operation with a ground invasion.
More than 2,137 Palestinians and 69 Israelis have been killed so far in the Israeli onslaught on Gaza. Some 11,000 others have been also wounded.