Iraq
Middle East
Butcher Netanyahu Endorses De-Facto Independence of Iraqi Kurds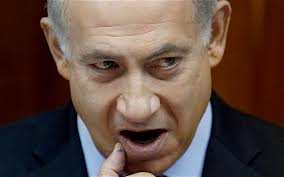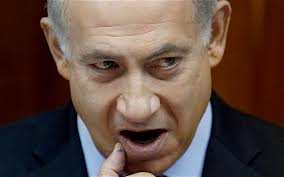 Israeli Prime Minister Benjamin Netanyahu endorsed the de-facto independence of Iraqi Kurds calling for support to the "Kurdish aspiration for independence."
NetanyahuHe said that Kurds are "fighting people that has proved its political commitment, political moderation, and deserves political independence," Reuters reported.
Speaking to Tel Aviv University's INSS think-tank, Netanyahu described the situation in Iraq and the Middle East in general as a "collapse".
"We should…support the Kurdish aspiration for independence," Netanyahu was quoted as saying.
Netanyahu's words followed similar statements by senior Israeli officials. Israeli Foreign Minister Avigdor Lieberman on Thursday told US Secretary of State John Kerry that he believes "the creation of an independent Kurdish state is a foregone conclusion," citing Iraq's "breaking up." Meanwhile, Israeli President Shimon Peres told US President Barack Obama that "the Kurds have, de facto, created their own state, which is democratic."