Europe
'Butcher of Bosnia' faces historic war crimes verdict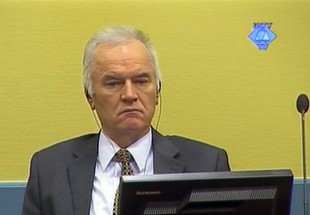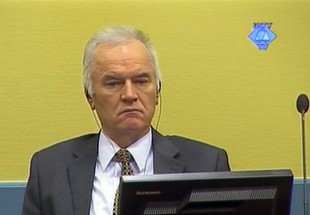 U.N. war crimes judges will on Nov. 22 hand down a historic verdict against former Bosnian Serb army commander Ratko Mladic, blamed for steering Europe's worst atrocities since World War II. The judgement and possible sentencing before the Yugoslav war crimes court in The Hague marks the culmination of a case spanning 22 years against Mladic, once dubbed "The Butcher of Bosnia."
As the head of Bosnia's Serb-dominated army, Mladic, 74, is accused of 11 counts including genocide, war crimes and crimes against humanity, committed in the chaotic break-up of the former Yugoslavia after the fall of communism in 1990. Mladic is one of the "first cases which in fact justified the creation of the International Criminal Tribunal for the former Yugoslavia," chief prosecutor Serge Brammertz said recently.
Nov 22's decision will also be the court's penultimate ruling as it prepares to close on Dec. 31 after more than two decades.
Prosecutors say Mladic played a pivotal role in a ruthless campaign of ethnic cleansing to create a Greater Serbia during Bosnia's bloody 1992-95 war which claimed 100,000 lives and left 2.2 million others homeless.
Mladic was particularly sought over his role in commanding Bosnian Serb troops who in mid-1995 overran the "safe" enclave of Srebrenica in eastern Bosnia.
After brushing aside Dutch U.N. peacekeepers, troops under Mladic's command proceeded to slaughter almost 8,000 Muslim men and boys over the next days, dumping their bodies in mass graves. The killings are deemed the worst atrocities committed in Europe since World War II and have been labelled genocide by two international courts.
Mladic is also accused of ordering a 44-month-long campaign of sniping and shelling against Bosnia's capital Sarajevo to terrorize its inhabitants, killing 10,000 people, mostly civilians.