Egypt
Cairo court postpones Morsi espionage trial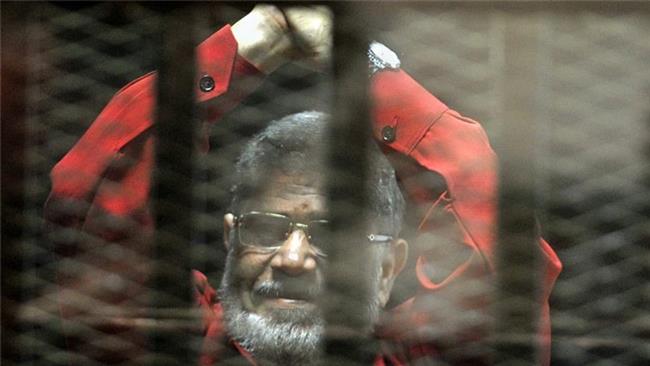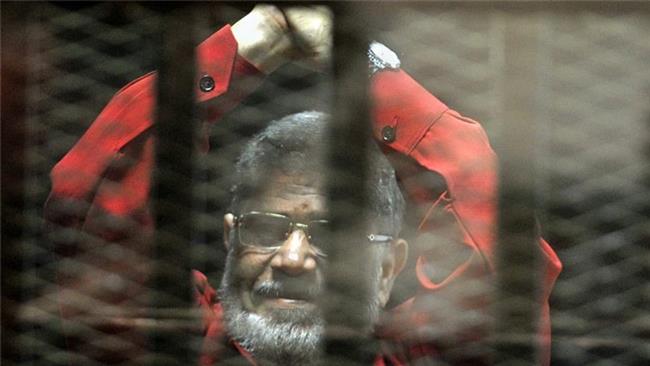 A Egyptian court has postponed the trial of the country's ousted President Mohamed Morsi on charges of espionage.
On Sunday, the court in the Egyptian capital, Cairo, delayed until June 25 a trial in which Morsi and 10 Muslim Brotherhood officials are accused of spying and leaking classified documents to Qatar, according to Al Jazeera.
Morsi was taken to the court in a red uniform worn by death penalty convicts, according to the report.
Sunday's trial is the fourth out of the five trials that Morsi has been facing since his 2013 ouster from power by the military.
Earlier on June 16, the same court upheld a death sentence against Morsi over a mass jailbreak and attacks on police during the 2011 popular uprising against former dictator Hosni Mubarak.
The United Nations (UN) and many countries have condemned the death ruling.
In April, Morsi was found guilty of using force against protesters and was given a 20-year jail term in a high security prison.
Another court has already sentenced the former leader to life imprisonment over alleged leaking of classified documents to Palestinian and Lebanese resistance groups. Morsi has repeatedly denied the charges.
Morsi was toppled in a July 2013 military coup led by Abdel Fattah el-Sisi, the current president and the then head of the armed forces. Sisi has resorted to a heavy-handed crackdown on Morsi's supporters.
According to Human Rights Watch, hundreds of people have been killed and more than 40,000 others are being kept in custody.