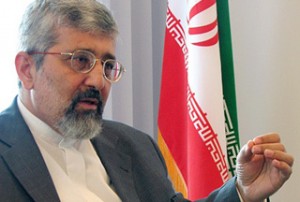 Iran's ambassador to the IAEA says the UN nuclear watchdog has put Iran's proposal to prohibit attacks on nuclear facilities on its agenda.
"Iran's proposal to ban attacks on and threats to attack nuclear installations has been put on the agenda of the IAEA general meeting," ISNA quoted Ali-Asghar Soltaniyeh as saying on Tuesday.
In August, Iran urged the IAEA to vote on its proposal to outlaw attacks on nuclear installations.
The 53rd IAEA General Conference opened in Vienna on Monday, bringing together about 1,500 delegates from 150 member states.
"During the conference [representatives] from different countries will deliver speeches on the important issue," Soltaniyeh said.
"We are consulting with other countries to develop a [draft] resolution that could win a majority of votes," he added.
The IAEA General Conference concludes on September 18.