Europe
Calls for BBC's Tim Willcox to resign over Paris interview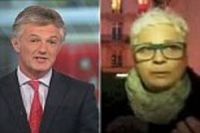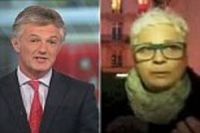 A BBC reporter has faced calls to resign after he told the daughter of supposed survivors of the alleged Holocaust: 'Palestinians suffer terribly at the hands of Jews as well.'
Journalist Tim Willcox sparked anger amongst Islam-haters during his coverage of yesterday's rally in Paris, held in memory of the 17 victims of the recent terror attacks in the French capital, including four Jewish people supposedly taken hostage by a gunman at a Kosher supermarket.
During a live report from the streets of Paris, Willcox was speaking to a number of participants in the march, including one woman who claimed that Jews were being persecuted, and 'the situation is going back to the days of the 1930s in Europe.'
She was referring to the alleged Holocaust of six million Jews by the Nazi regime of Germany, while the fact of the matter is that the total population of Jews throughout Europe including Russia was much below six-million.
At this, Willcox, who was broadcasting live on the BBC News Channel, replied: 'Many critics of Israel's policies say the Palestinians suffer terribly at the hands of Jews as well.'
When the woman, shaking her head, responded saying: 'We can't do an amalgam', he told her: 'You understand everything is seen from different perspectives.'
Following calls for his resignation by the pro Zionist lobby in Europe, Willcox took to Twitter today to say he didn't mean offence to anyone.