Palestine
Calls to flock to al-Aqsa Mosque during Ramadan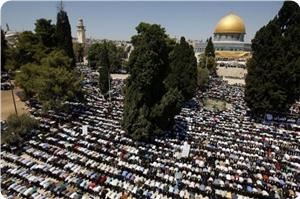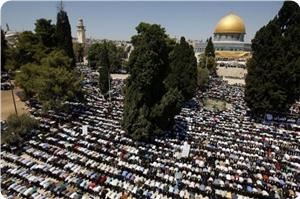 Al-Aqsa Foundation for Endowment and Heritage called on Palestinians in occupied Palestinian territories to flock to al-Aqsa Mosque during the holy month of Ramadan in light the Israeli escalated calls to break into the mosque.
The Foundation said that such steps would be a clear message to the occupation authorities that al-Aqsa mosque is the prerogative of the Muslims alone.
It pointed out to the cooperation between the Islamic Waqf in Jerusalem and other institutions concerned with Jerusalemite affairs to provide the worshipers with necessary needs during the holy month.
The Foundation called on Palestinians living inside the Green Line, Jerusalem and West Bank to flock to al-Aqsa Mosque during Ramadan.
The Foundation stressed the need to intensify the Palestinian presence in al-Aqsa mosque to protect it in light the Israeli escalated and continued schemes to divide the mosque and impose a fait accompli in the holy city of Jerusalem.