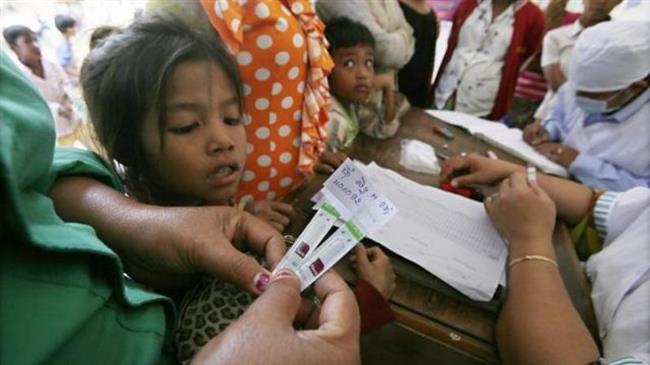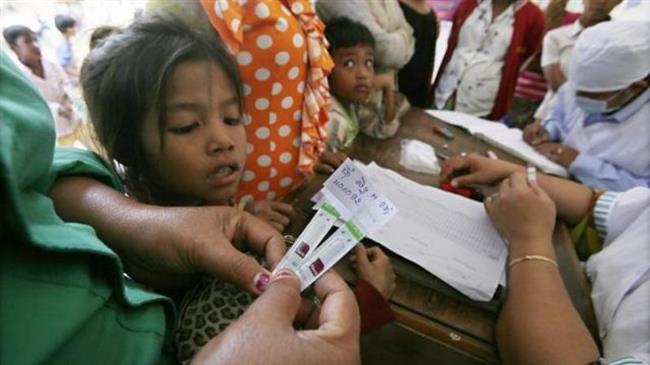 A massive HIV outbreak in a Cambodian village has been linked to contaminated medical equipment, the UN health arm and country's health ministry says.
So far, 212 people out of 1,940 tested are found to be carrying HIV, with contaminated medical equipment the likely cause, the World Health Organization (WHO) and the health ministry said in a joint study released on Saturday.
At least 174 of those who tested positive – including 39 people aged 14 or younger and 46 people aged 60 years old or older – come from the remote Roka village in western Battambang Province.
The likely cause has been attributed to contaminated equipment used by an unlicensed Cambodian doctor, who has admitted reusing needles and syringes at his clinic.
"The study showed that the percentage of people that reported receiving an injection or intravenous infusion as part of their health treatment was significantly higher among the people who tested positive for HIV than the people who were HIV negative," a joint statement said.
Authorities have charged the self-styled doctor, Yem Chroeum, with murder, deliberately infecting people with HIV and operating an unlicensed clinic.
News of the infections first broke late November, with hundreds of village residents flocking to testing centers since.
Meanwhile, Cambodia has been praised for its efforts in tackling HIV/AIDS, with some 73,000 people out of a population of over 15 million living with the illness.