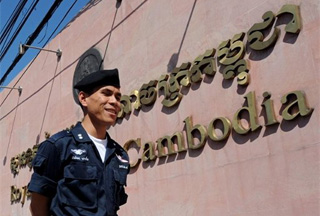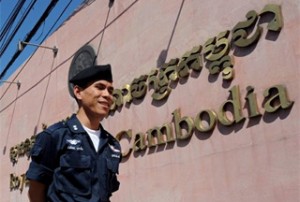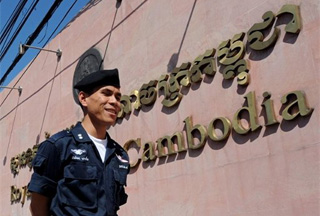 Cambodia and Thailand have expelled each other's top diplomats amid a deepening row over Phnom Penh's naming of the former Thai Premier Thaksin Shinawatra as an adviser.
A spokesman for Thailand's government said Thursday that Bangkok had given the Cambodian diplomat 48 hours to leave the country.
"We decided to expel the Cambodian first secretary after Cambodia expelled our first secretary from the Thai embassy in Phnom Penh," AFP reported, quoting Panitan Wattanayagorn, a spokesman for Thailand's government.
The expulsions follow the appointment of Thaksin as an economic adviser to the Cambodian government.
Thaksin, who was toppled in a bloodless coup in 2006 and sentenced to two years in jail in absentia, arrived in Cambodia on Tuesday.
Cambodia has repeatedly vowed to refuse any request from Thailand to extradite Thaksin, asserting that the charges against him are politically motivated.