Syria
Cameron Faces Mounting Opposition over Syria: Up to 70 Tory MPs Not Convinced by Case for Strike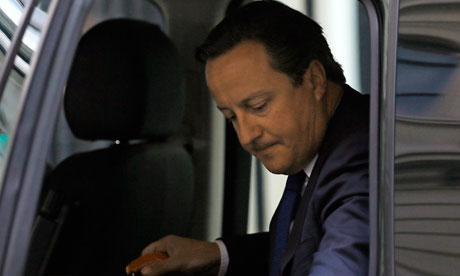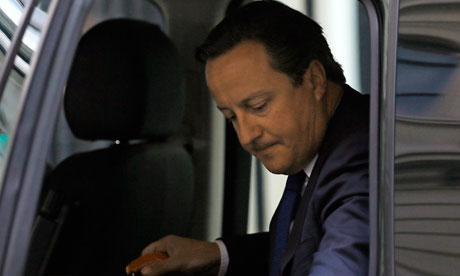 The Guardian British daily reported Thursday that PM David Cameron is facing bigger opposition than expected over an attack on Syria, with up to 70 Tory MPs yet to be persuaded by the coalition's case for military action.
The scale of hostility before Thursday's initial vote in the Commons on intervention underscores why the prime minister felt it necessary to promise MPs a second vote before British forces have any direct military engagement in Syria.
He made the concession as a growing number of Conservatives publicly expressed their reservations about the case for action, including three of Cameron's former ministers – Cheryl Gillan, Peter Luff and Sir Gerald Howarth.
Several ministerial aides, including David Burrowes and Daniel Kawczynski, have also spoken of their reluctance to back military intervention, raising the prospect of their resignations if they fail to be persuaded by the government motion.
Backbencher support will be crucial for Cameron as Labor leader Ed Miliband has said he will not back the coalition's motion for action against Syria.
Instead, Miliband is planning to put forward a more cautious amendment favoring action only if certain conditions have been met in a move that could win round Labor opponents of strikes such as Diane Abbott.
The caveats include seeing the results of UN weapons inspections, compelling evidence that the Syrian regime was responsible for the use of chemical weapons, and clear legal advice that any strike is within international law.
Cameron and Nick Clegg, the Liberal Democrat leader, have a majority of 77 in the House of Commons, so they will need to win round skeptics in the debate, which starts at 2.30 and could run for eight hours.
However, the threatened rebellion may not materialize on Thursday, as Conservatives MPs may be mollified by the text of the motion promising a second vote.
But one Tory MP said it showed the prime minister's weakness. Douglas Carswell, MP for Clacton, suggested the motion offering a second vote in future was a climbdown for Cameron in the face of major opposition. "What to do when you cannot command a majority in Commons for Syria strikes? Table a motion about something else," he wrote on Twitter.
So far about 30 Tories have publicly come out as skeptics about military strikes, putting Cameron under pressure to set out a robust legal basis and strategy in Thursday's debate. But there are thought to be more doubters in private.
One Tory MP said he believed at least 70 of his colleagues harbored reservations about handing the coalition a broad mandate for a strike on Syria without more details and a firm timetable being spelled out to parliament.
Gillan, a senior Tory backbencher, said on Wednesday that she and many colleagues had "great doubts", and warned that intervention could lead to "absolute disaster". She told the Guardian she did not know how she would vote, but felt "very strongly that we must have a clear objective and thought through the ramifications".
"I'm very cautious," she said. " I sat in the House of Commons listening to Tony Blair and I really believed he was telling me there was no choice. We haven't had the Chilcot Inquiry yet but I feel we were sold a pup. This is also too important to get wrong. I need to know they have thought this through."
Peter Luff, one of Cameron's defense ministers until last year, also told the Guardian he remained to be persuaded in favor of an attack on Syria. "I am yet to hear a compelling case that military action would be for the best," he said.
Another former defense minister, Sir Gerald Howarth, said he was concerned that Britain was at risk of "getting our hand caught in the mangle" of a civil war between Syrian factions.
Howarth told the BBC Radio 4's The World at One that he was still open-minded about the vote but skeptical about the benefits of military action as Britain had to "be realistic about what it is we can achieve".
Davis, a former shadow home secretary, told the Times he could not see a "clear outcome" and was yet to be convinced about military action, but would make up his mind during the debate.
Kawczynski, a parliamentary private secretary to the Wales secretary, said: "People are very torn about the prospect of Britain being involved again in an overseas conflict." Asked whether he would vote against the motion and give up his government role, Kawczynski said: "The wording will be crucial. It has to refer to the UN."
David Burrowes, an aide to the environment secretary, wrote on his website that he was "very reluctant to approve the use of British weapons or military in Syria and would need an extremely compelling case to be made to change my mind".
While many Tory MPs said they were waiting for the debate to make up their minds, some appeared ready to vote against.
One prominent Tory backbencher, Sarah Wollaston, the MP for Totnes, said she would vote against a military strike and called the lack of a free vote an abuse of power by her leadership. After reading the motion, she said it seemed like an "entrapment" to bury an endorsement for military action inside an "over-long and blindingly obvious essay".
Tracey Crouch, MP for Chatham and Aylesford, said she was "extremely reluctant to support British interference", and would be voting against any attack "as things stand".
Among the Lib Dems, one senior politician said there was deep unease in the 55-strong parliamentary party, which was the only major one to vote against the Iraq war. There are believed to be several Syria sceptics in the party, but it was not possible to get a more precise estimate of numbers.
Lord Oakeshott, a Lib Dem peer, called on the coalition to release its legal advice about the basis for intervening before asking parliament to approve a campaign in Syria.
"This touches a very raw nerve for Liberal Democrats," he said. "Now we're in government there's a very large responsibility to ensure the full legal advice on which any British act of war is based must published in full before any British button is pressed."