Iran
Campaigning begins in Iran run-off parliamentary elections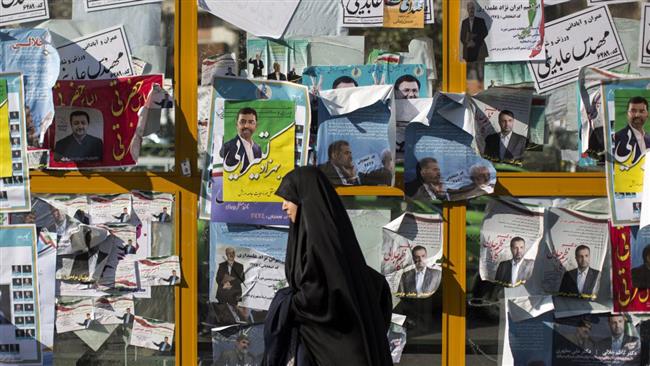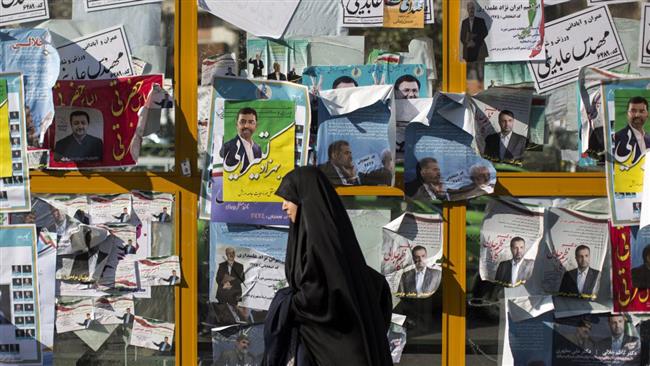 Campaigning starts in Iran's parliamentary run-off elections scheduled for April 29, seen as a test for the administration of President Hassan Rouhani and his critics.
As many as 136 candidates are running for 68 seats in Iran's 290-seat Majlis, for constituencies in which no candidate achieved a clear majority during February's general elections.
"In this round of the elections, 15,350 polling stations have been planned in 21 provinces," head of the Interior Ministry's Elections Headquarters Mohammad-Hossein Moqimi said on Thursday.
Moqimi said some 19 million ballot boxes have been prepared for the vote and sent to the provinces.
The election will be held in 55 cities and towns across the country. There will be no run-off vote in the capital, Tehran, where Reformists and independents won all 30 seats two months ago.
The Reformist bloc is reportedly fielding 58 candidates in the run-off, and the remainder includes Principlists and several independent candidates.
A burning issue on the minds of many Iranians is the economy which has found center stage during campaigning by candidates amid a nagging stagflation.
The official unemployment rate stands at 10 percent and inflation hovers around 15 percent.
The elections are the first since Iran clinched a landmark nuclear agreement which has generated both hopes and worries in the country.
Iranians have had to temper their expectations and the impact of the deal has yet to be felt on the streets.
On Tuesday, President Hassan Rouhani defended the nuclear agreement which has recently come under criticism at home.
The remarks made in his hometown in Semnan came amid complaints that the US and the EU are not fulfilling their part of the deal reached in July.
"Some individuals are questioning the JCPOA, saying what it has done for us. This is while the JCPOA has put on record a political and legal honor in the history of the Iranian nation," Rouhani said.