World News
Canada PM office evacuated over suspicious package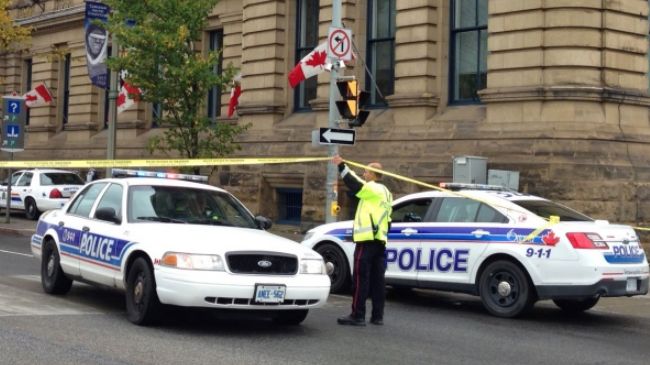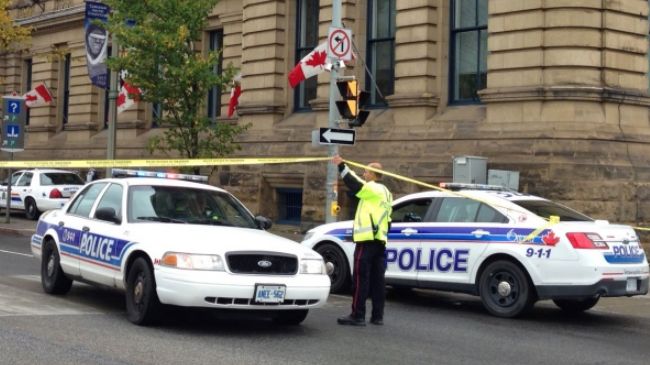 Canadian federal police have closed the streets around the parliament after a "suspicious package" was found in the nearby office of Prime Minister Stephen Harper.
The prime minister's office in Ottawa was evacuated on Wednesday and the street outside was closed to traffic while the police bomb squad sent a robotic vehicle inside the building and then "rendered the package safe."
The package in question was reportedly the size of a briefcase and had been delivered to the Langevin Block, which also houses Harper's staff, directly across from the parliament.
The lockdown came hours before Canadian Governor General David Johnston was to brief the Senate chamber on the government's upcoming legislative agenda, marking the start of a new parliamentary session.
Harper was not in his office when the package arrived, but rather across the street in parliament, where he was giving a speech to his Conservative party members.
Police has confirmed detaining a "person of interest," reportedly the man who delivered the package, but did not identify the detainee nor provide any details surrounding the incident.