Islam
Others
World News
Canadians rally against Islamophobia after Muslim family killing
Thousands of people have rallied in Canada to denounce Islamophobia and express support for a Muslim family recently killed in a brutal attack described as a hate crime.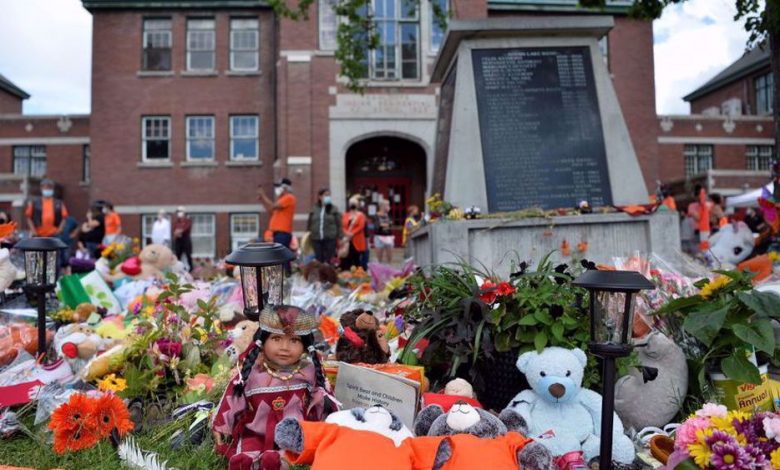 On Sunday evening, a driver plowed a pickup truck into a family of five in the Canadian city of London, Ontario Province, killing four of them and seriously injuring the other in an attack that targeted the victims because they were Muslims.
Police said the dead were a 74-year-old woman, a 46-year-old man, a 44-year-old woman, and a 15-year-old girl. A 9-year-old boy was injured and now is in hospital in serious condition.
The family members were active members of London's Muslim and Pakistani communities and the children attended the local Islamic school.
They had moved to Canada from Pakistan in 2007.
The driver, identified as Nathaniel Veltman, was arrested at a mall seven kilometres from the intersection where the attack happened. The 20-year-old assailant is now in custody, facing four counts of first-degree murder.
People in London marched about seven kilometres on Friday from the spot where the family was run over to a nearby mosque close to where Veltman was apprehended by police.
The Canadian demonstrators carried placards with messages that read, "Hate has no home here," and "Love over hate."
Similar rallies were also held in other cities in Ontario, Canada's most populous province.
Moreover, dozens of Muslim and Christian community leaders as well as residents gathered at a local park in Scarborough, Ontario, to hold a candlelight vigil and laid flowers in memory of the family.
The attack sparked outrage across Canada, with politicians condemning the deadly assault and calling for action against Islamophobia and racially-motivated crimes.
Prime Minister Justine Trudeau censured the killing as a "terrorist attack" and pledged to clamp down on far-right groups and online hate-mongers.
Pakistani Prime Minister Imran Khan denounced the deadly attack, saying this "act of terrorism" reveals the growing Islamophobia in Western countries.
The incident was the worst against Canadian Muslims since 2017 when a gunman opened fire at a mosque and killed six worshipers in Quebec.
Canada is already reeling from the tragedy of discovering the remains of 215 indigenous students at the Kamloops Indian Residential School near the town of Kamloops, British Columbia.
The school, one of many boarding schools set up to forcibly assimilate the country's indigenous peoples, was established in 1890 under the leadership of the Roman Catholic church, and closed in 1978.
The educational facility was part of a cross-Canada network of 139 residential schools created to forcibly assimilate indigenous children by removing them from their homes and communities, and forbidding them from speaking their native languages or performing cultural practices.
Canada has, in recent years, been coming to terms with racial injustice suffered by its indigenous people, who make up about five percent of a population of nearly 37 million.
According to an investigation in 2019, the country was complicit in "race-based genocide" against indigenous women.
It said indigenous women were 12 times more likely to be killed or to disappear than other women in Canada.
The Canadian government has been blamed for an estimated 4,000 Indigenous women who have gone missing over the past years.
In a latest politically-motivated move, the Ottawa government has not allowed the setting up of polling stations in Canada in order for Iranian expats to participate in the upcoming presidential election, in breach of international norms.
The Iranian Judiciary's High Council for Human Rights said the Canadian government is "duty-bound to facilitate the participation of the Iranians residing in Canada in the presidential election," slated for June 18.
Over 400,000 Iranians are estimated to be living in Canada while preserving their Iranian nationality.