Palestine
Human Rights
Middle East
Cancer-Stricken Palestinian Detainee Nasser Abu Hmeid Battling Death
Cancer-stricken prisoner Nasser Abu Hamid lost the ability to eat, and has had a noticeable drop in his body weight, the Palestinian Prisoners Club (PPC) confirmed.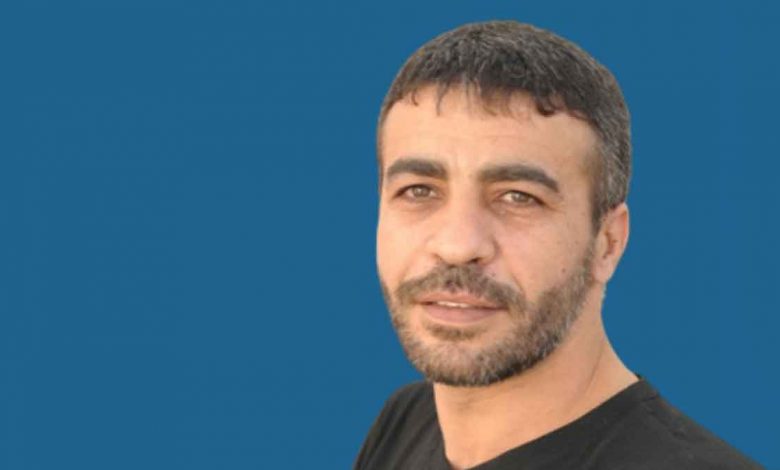 Abu Hamid, now in Ramle prison, is in critical health, as it was recently found that he suffers from severe pneumonia, knowing that his body is no longer responding to painkillers, — the only medication he is currently being provided with — after the doctors decided to stop his chemotherapy and acknowledged that Nasser has reached the last stages [of life], the club clarified.
The occupation prison administration continues to carry out the crime of medical negligence (slow killing) against prisoner Abu Hmeid.
The Palestinian Waed Prisoners Association has recently condemned the decision to refuse Abu Hamid's noting that this decision "was expected from an occupation that caused Nasser Abu Hamid in to reach this dangerous health condition in the first place."
The association called for continuing work "in all possible ways to support the steadfastness of prisoner Nasser Abu Hamid, who has proven, along with his family, that he is a unique Palestinian case that deserves all support.
It also stressed the continuation, in the coming days, of the mass, popular, and media movement to expose the policies that the occupation carries out against prisoner Nasser Abu Hamid and all sick prisoners, especially those suffering from cancer who face deliberate and dangerous medical negligence.
In turn, the Ministry of Prisoners in Gaza said that the prison authorities' decision not to release him is one of "slow killing and systematic execution" against sick prisoners and an unprecedented disregard for their lives.
Abu Hamid's family has lately said that their son is dying in the occupation prisons, stressing that "the Palestinian Foreign Ministry is failing to follow up on his case."