Iran
'Capturing US drone evidence of Iran's might'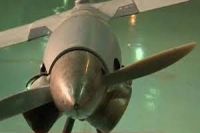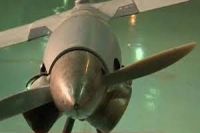 Member of Iran's Parliament, the Majlis, Ahmad Bakhshayesh Ardestani said that capturing of the US drone by Iranian forces is an evidence of Iran's power and authority.
Talking to IRNA on Wednesday, he said it is also a source of dishonor and defeat for the US in the international arena.
Ardestani who is a member of National Security and Foreign Policy Commission of Majlis, said that the US has for long kept violating Iran's airspace despite its international commitments.
He said since the time the Islamic Revolution Guards Corpse (IRGC) has taken charge of the security of the Persian Gulf and the Hormuz Strait, the US forces have been made use the international waters belonging to the United Arab Emirates.
The MP stressed that the capturing of the US drone following the failure of its war-mongering schemes in Gaza was yet another disgracing defeat for Washington, adding that it at the same time revealed Iran's strong position in security matters as well as its stability and might.