Iraq
Car bomb attack kills 17 pilgrims in Iraqi capital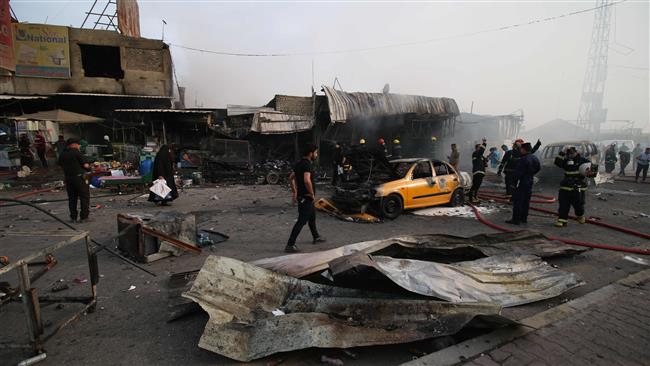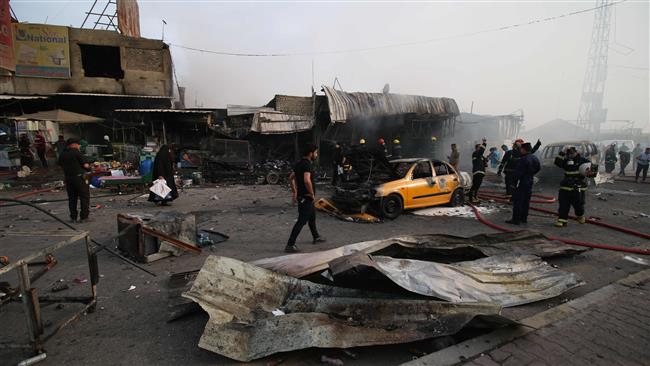 Security and medical authorities in Iraq say at least 17 people have lost their lives and 35 others sustained injuries in a car bomb attack that targeted a group of Muslim pilgrims in a residential neighborhood in the capital, Baghdad.
Security sources, speaking on condition of anonymity, said the attack took place in Baghdad's southeastern commercial neighborhood of Nahrawan on Saturday morning as the pilgrims were heading to Baghdad's northern neighborhood of Kadhimiya to commemorate the martyrdom anniversary of the seventh Ahlul Bait Imam Musa ibn Jafar al-Kazim (PBUH).
The sources added that the death toll is expected to rise as some of the wounded are in critical condition.
There was no immediate claim of responsibility for the attack.
On Friday, a civilian lost his life and six others suffered injuries when a bomb attack struck a commercial district in the al-Obeidi neighborhood of eastern Baghdad.
Elsewhere in the Adl neighborhood of western Baghdad, a civilian was killed when an explosive device, which had been attached beneath his car, went off.
Unidentified armed men also shot and killed a police officer in the town of Tarmiyah, situated about 50 kilometers (30 miles) north of Baghdad, in the early hours of Friday.
The United Nations Assistance Mission for Iraq says a total of 1,119 Iraqis were killed and another 1,561 wounded in acts of terrorism, violence and armed conflict in March.
According to the UN mission, the number of civilian fatalities stood at 575. Violence also claimed the lives of 544 members of the Iraqi security forces. A great portion of the fatalities was recorded in Baghdad, where 259 civilians were killed.
The northern and western parts of Iraq have been plagued by violence ever since Takfiri Daesh militants began an offensive in Iraqi territory in June 2014.
Army soldiers and Popular Mobilization units have joined forces and are seeking to take back militant-held regions in joint operations.