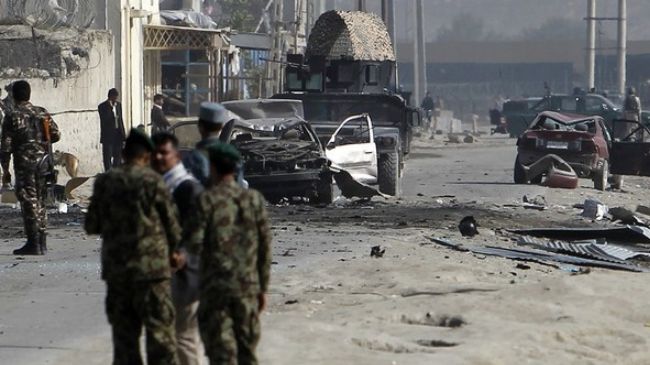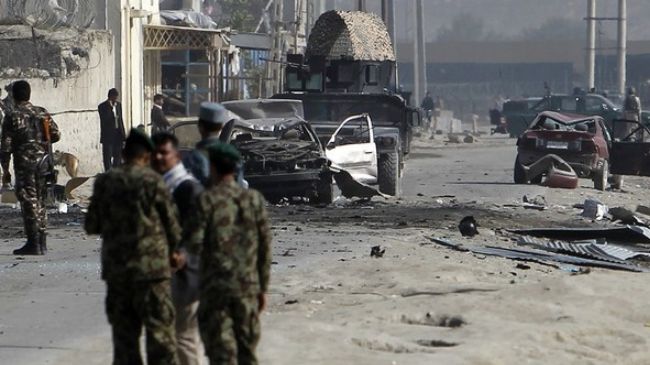 A powerful car bomb attack has hit near the United States Embassy in the Afghan capital, Kabul, killing at least 14 people and injuring 40 others.
The explosion took place near the US Embassy and the Afghan Supreme Court in Kabul on Tuesday.
General Mohammad Zahir, the head of criminal investigations at the Interior Ministry, said the attack targeted a bus carrying Afghan Supreme Court workers.
The area of Kabul in which the US Embassy is located has been the scene of multiple bombings over the past years, with the American diplomatic mission being the main target of those attacks.
Sources say the death toll is expected to rise as some of the injured are said to be in critical condition.
Security forces rushed to the site of the attack and cordoned off the area.
No group has claimed responsibility for the attack, but Afghan officials often blame the Taliban militant group for such deadly attacks.
Taliban militants have recently announced the start of their annual "spring offensive" against US-led and Afghan forces, vowing a new wave of attacks across Afghanistan.
Taliban said it would use "every possible tactic" to inflict casualties on Afghan and US-led forces.
The announcement prompted the Afghan authorities to beef up security in major cities across the country, including the capital city of Kabul.
The United States invaded Afghanistan in 2001 under the pretext of combating terrorism. The offensive removed the Taliban from power, but insecurity continues to rise across the country despite the presence of thousands of US-led soldiers.